10 Companies McAfee Could Acquire Now That It's Independent Of Intel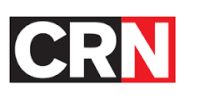 On The Acquisition Trail
With a new name and the close of its split from Intel behind it, McAfee says it will now look to make moves in the market to expand its portfolio. In an interview with CRN, CEO Chris Young (pictured) said McAfee will have "available to us all option" as it looks to build out its portfolio, including building, partnering, and buying products. When it comes to acquisitions, Young declined to say exactly where McAfee will look to make purchases, saying only that the company plans to "have a broad portfolio." CRN spoke with analysts and partners about what areas could make sense for McAfee to make some acquisitions, including around cloud, endpoint, and security analytics. Here are ten companies they speculated McAfee could buy in the months to come.
Free Active Directory Assessment
Get Visibility Into Privilege And Service Account Exposure
For a limited time, Attivo Networks is providing free Active Directory Security Assessments to demonstrate how ADAssessor provides unprecedented and continuous visibility to AD vulnerabilities.
Try Our Endpoint Detection Net (EDN) for Free
Free use offer of our Award-winning security solution to prevent attackers from lateral movement, credential theft, and privilege escalation, fast and easy.
ADSecure 90-Day Free Trial
GET PROTECTION AGAINST UNAUTHORIZED ACCESS TO ACTIVE DIRECTORY
Hide and deny access to AD objects
Get alerted on unauthorized queries
Attack details easily viewable in dashboard
Your data remains on-premise
Ready to find out what's lurking in your network?