141 Cybersecurity Predictions For 2020
Reading Time:

2

minutes

| Published: December 10, 2019 in Attivo News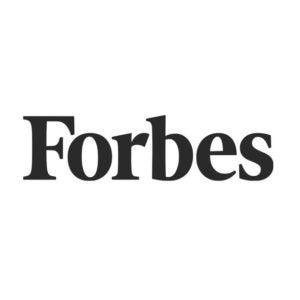 Serial cybersecurity entrepreneur Shlomo Kramer said in a 2005 interview that cybersecurity is "a bit like Alice in Wonderland" where you run as fast as you can only to stay in place. In 2020, to paraphrase the second part of the Red Queen's observation (actually from Through the Looking Glass), if you wish to stay ahead of cyber criminals, you must run twice—or ten times—as fast as that.
The 141 predictions listed here reveal the state-of-mind of key participants in the cybersecurity defense industry and highlight all that's hot today. The future is murky, but we know for sure that on January 1, 2020, the California Consumer Privacy Act (CCPA) will go into effect; that the U.S. presidential election will take place on November 3, 2020; and that on October 1, 2020, if you "wish to fly on commercial aircrafts or access federal facilities" in the U.S., you must have a REAL ID compliant card.
Other than these known events, the crystal balls of the participants in this survey warn us about the impact of emerging technologies such as AI, 5G, and quantum computing and evolving technologies such as the internet of things (IoT), things that move (autonomous vehicles and mobile phones), and the cloud; the role cybersecurity will play in the presidential election; the emerging global cyber war; the increasingly targeted and profitable ransomware attacks; the sorry state of personal data privacy; the significant issue of the best way to deal with identity and authentication; the new targets and types of cyber attacks; how to fix cyber defense; the important role people play in cybersecurity and the what do about the cybersecurity skills shortage; and the good, the bad, and the ugly of the business of cybersecurity.
"DevOps capabilities will continue to increase their significance in moving projects to products, as more organizations fully embrace DevOps each year. This will drive an increased awareness of security risks and put an additional focus on DevSecOps and how open source software is managed within projects"—Carolyn Crandall. Chief Deception and Chief Marketing Officer, Attivo Networks
Free Active Directory Assessment
Get Visibility Into Privilege And Service Account Exposure
For a limited time, Attivo Networks is providing free Active Directory Security Assessments to demonstrate how ADAssessor provides unprecedented and continuous visibility to AD vulnerabilities.
Try Our Endpoint Detection Net (EDN) for Free
Free use offer of our Award-winning security solution to prevent attackers from lateral movement, credential theft, and privilege escalation, fast and easy.
ADSecure 90-Day Free Trial
GET PROTECTION AGAINST UNAUTHORIZED ACCESS TO ACTIVE DIRECTORY
Hide and deny access to AD objects
Get alerted on unauthorized queries
Attack details easily viewable in dashboard
Your data remains on-premise
Ready to find out what's lurking in your network?