2019 Brings New Security Challenges
Reading Time:

< 1

| Published: January 7, 2019 in Attivo News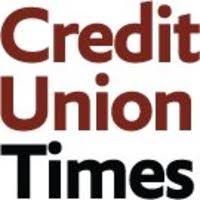 Breaches, account takeovers, card fraud, malware, phishing, ransomware, DNS attacks … which cybersecurity development will have the greatest effect on credit unions in the coming year? Some credit union industry professionals helped draw a picture of what to expect in 2019.
As larger banks fund enhanced security controls, attackers will turn their attention toward credit unions and other financial institutions with less mature security programs, Carolyn Crandall, chief deception officer at Attivo Networks, said. "Determined attackers have proven they can bypass security controls, moving the battlefield inside the network. Understanding the adversary and root cause analysis will be big themes for 2019. It will become even more critical to understand where the attack originated, how the adversary is attacking and what they are after."
Free Active Directory Assessment
Get Visibility Into Privilege And Service Account Exposure
For a limited time, Attivo Networks is providing free Active Directory Security Assessments to demonstrate how ADAssessor provides unprecedented and continuous visibility to AD vulnerabilities.
Try Our Endpoint Detection Net (EDN) for Free
Free use offer of our Award-winning security solution to prevent attackers from lateral movement, credential theft, and privilege escalation, fast and easy.
ADSecure 90-Day Free Trial
GET PROTECTION AGAINST UNAUTHORIZED ACCESS TO ACTIVE DIRECTORY
Hide and deny access to AD objects
Get alerted on unauthorized queries
Attack details easily viewable in dashboard
Your data remains on-premise
Ready to find out what's lurking in your network?