2022 Channel Chiefs Details: Sarah Ashburn
Reading Time:

6

minutes

| Published: February 7, 2022 in Attivo News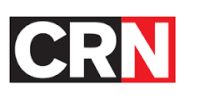 Sarah Ashburn, SVP of Sales and Customer Success, Attivo Networks
Number of years in current role: 6.5
Number of years with the company: 6.5
Number of years involved with indirect sales: 6.5
Are you the highest-ranking channel executive in your organization?
Yes
To whom do you report in your organization?
Tushar Kothari
Does that individual report to your organization's CEO/president? If not, how far removed?
CEO
Channel Chief Bio and Background
Sarah Ashburn is the Attivo Networks SVP Sales & Customer Success and is responsible for aggressively driving the company's domestic sales strategy, expansion, and high-performance team development. Sarah is a seasoned sales executive with over 30 years of sales experience, covering all markets including enterprise and mid-market organizations. Sarah is recognized for her sales leadership and track record of closing $1B in sales throughout her career. Sarah has a unique background that allows her to understand her customers' vision and needs. Her tenure includes working directly with the CEO of Symantec, as the Chief of Staff, which allowed her to view business from the top down. Prior to that, she gained valuable experience leading the M&A Integration office, which exposed her to the value of brand awareness and perception in the market. Driving value to the customer is her top priority, and she works tirelessly to create mutually successful business outcomes. Sarah propels quality customer engagement by partnering with the Engineering team to ensure feedback gained from customers is actualized. Her broad and unique expertise are strengths that will be leveraged to position Attivo Networks as the leader in deception for cyber security defense. Her broad and unique expertise are strengths that will be leveraged to position Attivo Networks as the leader in deception for cyber security defense. Sarah received a Bachelor of Science degree from the University of California – Davis, where she studied Managerial Economics.
What are your top channel goals for 2022?
Add more qualified partners
Encourage partners to sell a broader part of our portfolio
Ramp up partner sales of a newly launched product/service
Name the single most innovative initiative for which you and/or your team were responsible in 2021 and describe its impact on your partner community.
I pay my channel team differently from the rest of the industry. While other enterprises have revenue quotas, I compensate my team based on the number of new appointments they generate. This keeps the team focused on educating our new and existing partners on Attivo's value props. Frankly, that's a major reason why we have done so well – our channel team is second to none in terms of productivity. They're focused on continuously educating our partners on both the new problems customers are facing and the value that Attivo's solutions can provide. It's an innovative approach, and it's one that has worked extremely well for us.
What were the key channel/partner investments you made over the past year?
1. Instituted a guaranteed margin of 30% for channel partners
2. Established partner education and events as our highest budget item
3. Added headcount to our channel team
What honors awards or commendations – professional or personal – have you won over the past year?
1. Top 100 Women in CyberSecurity 2020 (Cyber Defense Magazine)
2. Top 25 Women Leaders in Cybersecurity 2020 List (The Software Report)
3. Joined Silicon Valley Business Journal Leadership Trust (Invitation-Only Community for Top Business Decision Makers and Local Leaders)
What is your advice to solution providers on how best to capitalize on the everything-as-a-service trend?
When everything is a service, end users tend to be less committed. They can take more risks with vendors because they aren't locked into a physical product, which makes it easier to start a new offering and just as easy to turn it off. This means your value proposition needs to be customer-centric, and it's no longer just about landing a sale – you need to embrace the customer and their evolving needs. Solution providers need to stay close to their customers if they want to capitalize on this. Those that do will build more lasting relationships with their end users.
List up to 10 of your top products/services sold through North American channel partners:
ADAssessor -@ADSecure -@IDEntitleX -@Endpoint Detection net (EDN) suite -@BOTsink Network Detection Portfolio
Provide a brief synopsis of your key channel-related accomplishments over the last year:
Even amid a very challenging year, my team and I have significantly expanded our partner base. At a time when virtual fatigue has set in across all industries, we have strengthened our relationships by identifying innovative new ways to connect with our partners in an engaging and relevant manner.
Name your partner organization's top accomplishments in the channel over the past year:
1. We have successfully grown our distribution agreement with Carahsoft, which is now one of our key distributors. In 2021, our partnership with them went from relatively nascent to one of our fastest-growing sales areas. A significant amount of our state, local, and education (SLED) business now runs through them, resulting in Carahsoft's investment back into Attivo significantly increasing as well.
2. We've moved a lot of our direct business to the channel. Roughly 96% of new logos are now going through a channel partner, which marks a major shift for our sales operation.
3. The launch of Attivo's new identity security product helped us grow the channel very quickly. Identity Detection and Response is an easy-to-deploy product with a simple message: to provide visibility and reduce the attack surface for identities and entitlements in the cloud. This, combined with a very short sales cycle, really helped our channel partners demonstrate value to their customers and differentiate themselves.
Describe how your partner community has changed over the past year either in average revenue per partner or overall expansion of your partner base or in specific market segments:
The number of transacting partners we work with is now off the charts. Here are some basic year-over-year statistics that can give you a basic idea of our growth in North America alone:
• Number of partners has increased by 110%
• Number of new logoed opportunities has increased by 185%
• Pipeline generated through partners has increased by 200%
• Conversion rate (opportunities that partners bring us to convert) has increased by 113%
• New logos booked has increased by 181% To say that our partner base has expanded over the past year would be a dramatic understatement.
Provide one example of how you personally worked to help or solve a problem for a solution provider over the last 12 months.
Earlier this year, we had turnover in a key position that worked directly with our channel partner in the Ohio Valley area, and the partner was nervous about the transition. I worked directly with that partner to include them in the process of finding a replacement, setting the expectation that this person would be their go-to partner in the region. We treated them like a team member and communicated with them on a transition plan to prevent any business disruptions. This direct intervention essentially helped prevent a problem from arising at all.
What impact has the COVID-19 pandemic had on your company's channel strategy for 2021 and how did you help partners whether the economic storm it created?
The transition away from physical events to virtual events was as tough for us as it was for everyone else. Every company was vying for the attention of their channel partners, and this caused a lot of virtual event fatigue. We were pleased to see that Attivo events were often prioritized by our partners because of the relevance of our products and the clear value that we demonstrated. We also identified innovative ways to communicate with partners to circumvent virtual event fatigue, including a Slack channel where we now share relevant market data and product information.
What's the key to success for your channel partners in 2022?
It is critical for them to differentiate themselves from their competitors. Our partners are looked to as subject matter experts in the cybersecurity and identity protection industries. But there are more tools than ever available to today's consumers, and they need to stay on top of new developments in the industry to maintain their customers' trust. They also need to be nimble the security industry continues to evolve.
What will be the biggest challenges facing your partners in 2022?
They need to stay relevant by differentiating themselves, but it can be difficult to navigate the noise. Whether the segment is cloud, mobile, or identity, if there are 50 vendors telling you they have the most relevant product, how do you prioritize? Resellers need to figure out how they want to represent themselves to their customers. Do they want to be known for following trends and jumping at low-hanging fruit, or for educating their customers and providing added value? It can be hard to do the latter in a noisy world, but it is better for long-term success.
Do you expect your channel sales as a percentage of your company's overall sales to increase, stay the same, or decrease over the next 12 months?
Increase
Do you expect the number of channel partners you work with to increase, stay about the same, or decrease within the next 12 months?
Increase
Describe how your organization's strategy around channel Market Development Funds (MDF) is changing in 2022 compared to 2021.
This is difficult to answer, because Attivo doesn't operate using MDF. Instead, we instituted an extremely high budget for resellers and partners. In fact, in terms of driving demand, our #1 line item is funding for recruiting, educating, and supporting our partners. This includes new communications efforts, running events, setting up appointments and demos, and other relationship building measures.
My organization's 2022 budget for MDF compared to 2021 is:
Increasing
Fun Facts:
I have really missed business travel
I was a 'teacher's pet
'I have flown in a helicopter
I own a lot of loungewear
I always wanted to be the President of the United States
Twitter Handle: @sarahkashburn
Read the original Channel Chiefs details on CRN.
Free Active Directory Assessment
Get Visibility Into Privilege And Service Account Exposure
For a limited time, Attivo Networks is providing free Active Directory Security Assessments to demonstrate how ADAssessor provides unprecedented and continuous visibility to AD vulnerabilities.
Try Our Endpoint Detection Net (EDN) for Free
Free use offer of our Award-winning security solution to prevent attackers from lateral movement, credential theft, and privilege escalation, fast and easy.
ADSecure 90-Day Free Trial
GET PROTECTION AGAINST UNAUTHORIZED ACCESS TO ACTIVE DIRECTORY
Hide and deny access to AD objects
Get alerted on unauthorized queries
Attack details easily viewable in dashboard
Your data remains on-premise
Ready to find out what's lurking in your network?