Attivo Networks Awarded Grand Trophy Winner and Scores Six Wins in the Cyber Security Global Excellence Awards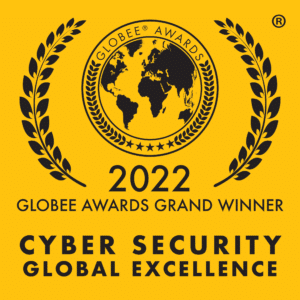 Tony Cole, Honored with Chief Technology Officer of the Year, Security Software 

FREMONT, Calif. – February 24, 2022 – Attivo Networks, the experts in identity security and lateral movement attack prevention, announced today that the company was recognized in six categories by the 2022 Cyber Security Global Excellence Awards®, an awards program presented by the Globee® Awards. In addition to being named a "Grand Trophy Winner," Attivo Networks was recognized for the following achievements:
Chief Technology Officer of the Year, Security Software: Tony Cole
Deception Technology: The Attivo Networks ThreatDefend platform, Gold Globee Winner
Cloud Security Solution: The Attivo Networks IDEntitleX solution, Silver Globee Winner
Endpoint Security (Detection, Protection, and Response): The Attivo Networks Endpoint Detection Net (EDN) Suite, Silver Globee Winner
Ransomware Prevention Solution: The Attivo Networks ThreatDefend Platform anti-ransomware security solution, Silver Globee Winner
Now in their 18th year, the Cyber Security Global Excellence Awards are a distinguished program recognizing cybersecurity and information technology vendors with advanced, ground-breaking products, solutions, and services that are raising the standard for security and technology industries. Winners are selected by a judging panel consisting of over 55 industry experts from around the world.
"It's an honor for our technology to be recognized across the cloud, endpoint security, deception technology and ransomware prevention categories," said Carolyn Crandall, chief security advocate and CMO at Attivo Networks. "Active Directory has become the default attack vector and this recognition underscores the importance of employing a multipronged approach to protecting it. Attivo Networks provides innovative solutions that help mitigate the challenges of protecting credentials, privilege escalation and attacker lateral movement."
"It is always rewarding to see Attivo leadership recognized for their contributions to cybersecurity," said Tushar Kothari, CEO of Attivo Networks. "We are incredibly proud of what Tony has been able to accomplish for Attivo Networks and the cybersecurity industry. His current work with the Gula Tech Foundation, and previous efforts at (ISC)², the White Hat USA Gala, NASA Advisory Council, and much more, have all been about giving back from our industry to humanity and are a model for others to follow."
The full list of 2022 Cyber Security Global Excellence Award winners can be found here: https://globeeawards.com/cyber-security-global-excellence-awards/winners/
More information on Attivo Networks Solutions can be found here: https://www.attivonetworks.com/
About Attivo Networks
Attivo Networks®, the experts in identity security and lateral movement attack prevention, delivers a superior defense for countering threat activity. Through cyber visibility programs, deception, and conditional access tactics, the Attivo ThreatDefend® Platform offers a customer-proven, scalable solution for denying, detecting, and derailing attackers and reducing attack surfaces without relying on signatures. The portfolio provides patented innovative defenses at critical points of attack, including at endpoints, in Active Directory, in the cloud, and across the entire network by preventing and misdirecting attack activity. Forensics, automated attack analysis, and third-party integrations streamline incident response. Deception as a defense strategy continues to grow and is an integral part of NIST Special Publications and MITRE® Shield, and its capabilities tightly align to the MITRE Engage™ Framework. Attivo has won over 180 awards for its technology innovation and leadership. attivonetworks.sentinelone.com
Free Active Directory Assessment
Get Visibility Into Privilege And Service Account Exposure
For a limited time, Attivo Networks is providing free Active Directory Security Assessments to demonstrate how ADAssessor provides unprecedented and continuous visibility to AD vulnerabilities.
Try Our Endpoint Detection Net (EDN) for Free
Free use offer of our Award-winning security solution to prevent attackers from lateral movement, credential theft, and privilege escalation, fast and easy.
ADSecure 90-Day Free Trial
GET PROTECTION AGAINST UNAUTHORIZED ACCESS TO ACTIVE DIRECTORY
Hide and deny access to AD objects
Get alerted on unauthorized queries
Attack details easily viewable in dashboard
Your data remains on-premise
Ready to find out what's lurking in your network?