25 New Data Breaches Recorded Last Week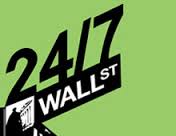 The latest report from the Identity Theft Resource Center (ITRC) reveals that there has been a total of 519 data breaches recorded through August 25, 2015, and nearly 140 million records have been exposed. The annual total includes 21.5 million records exposed in the attack on the U.S. Office of Personnel Management in June and 78.8 million health care customer records exposed at Anthem in February. Read More.
Free Active Directory Assessment
Get Visibility Into Privilege And Service Account Exposure
For a limited time, Attivo Networks is providing free Active Directory Security Assessments to demonstrate how ADAssessor provides unprecedented and continuous visibility to AD vulnerabilities.
Try Our Endpoint Detection Net (EDN) for Free
Free use offer of our Award-winning security solution to prevent attackers from lateral movement, credential theft, and privilege escalation, fast and easy.
ADSecure 90-Day Free Trial
GET PROTECTION AGAINST UNAUTHORIZED ACCESS TO ACTIVE DIRECTORY
Hide and deny access to AD objects
Get alerted on unauthorized queries
Attack details easily viewable in dashboard
Your data remains on-premise
Ready to find out what's lurking in your network?