3 Popular Domain Name Providers Confirm Data Breach
Reading Time:

< 1

| Published: November 1, 2019 in Attivo News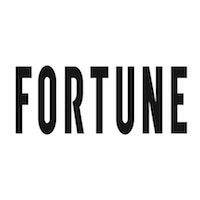 Web.com and two domain name providers it owns, NetworkSolutions.com and Register.com, suffered a security breach that experts say opens the door to hackers commandeering websites to steal customer information.
Domain name registrars, a vital cog in Internet infrastructure, reserve domain names and assign unique IP addresses on behalf of their customers.
The Web.com breach, which was first reported by Krebs on Security, happened in August, it but wasn't detected into earlier this month, according to a notice from Web.com.
The breached information "includes contact details such as name, address, phone numbers, email address and information about the services that we offer to a given account holder," according to the company. Web.com says it does not believe passwords or credit card information were accessed, however it is requiring its estimated 8.7 million customers to reset their passwords the next time they log on.
While the password reset could be merely a precaution, Bob Rudis, chief security data scientist at Rapid7, says it's unusual if the company insists that passwords were not compromised.
Free Active Directory Assessment
Get Visibility Into Privilege And Service Account Exposure
For a limited time, Attivo Networks is providing free Active Directory Security Assessments to demonstrate how ADAssessor provides unprecedented and continuous visibility to AD vulnerabilities.
Try Our Endpoint Detection Net (EDN) for Free
Free use offer of our Award-winning security solution to prevent attackers from lateral movement, credential theft, and privilege escalation, fast and easy.
ADSecure 90-Day Free Trial
GET PROTECTION AGAINST UNAUTHORIZED ACCESS TO ACTIVE DIRECTORY
Hide and deny access to AD objects
Get alerted on unauthorized queries
Attack details easily viewable in dashboard
Your data remains on-premise
Ready to find out what's lurking in your network?