A Conversation with Leading Expert on The Use of Deception Technologies in Cybersecurity Tony Cole
Reading Time:

< 1

| Published: April 29, 2020 in Attivo News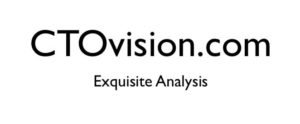 In this OODAcast, OODA CTO Bob Gourley was joined by Tony Cole of Attivo Networks in an interactive discussion on the state of cybersecurity, with a focus on how deception technologies can be leveraged by organizations of all sizes to mitigate risks.
…
Tony is an icon in the cybersecurity community. He is known both as a practitioner and a thought leader helping businesses and governments understand their risks and prioritize mitigation actions. He is a member of the OODA Network.
As CTO of Attivo Networks he has lead the strategy and vision for the corporation across products, marketing, sales and the development of the Attivo ThreatDefend Deception and Response platform. Attivo Networks is the leader in the cyber deception space and has already shown an ability to change the game on the modern-day human attacker.
Listen to the OODAcast here.
Free Active Directory Assessment
Get Visibility Into Privilege And Service Account Exposure
For a limited time, Attivo Networks is providing free Active Directory Security Assessments to demonstrate how ADAssessor provides unprecedented and continuous visibility to AD vulnerabilities.
Try Our Endpoint Detection Net (EDN) for Free
Free use offer of our Award-winning security solution to prevent attackers from lateral movement, credential theft, and privilege escalation, fast and easy.
ADSecure 90-Day Free Trial
GET PROTECTION AGAINST UNAUTHORIZED ACCESS TO ACTIVE DIRECTORY
Hide and deny access to AD objects
Get alerted on unauthorized queries
Attack details easily viewable in dashboard
Your data remains on-premise
Ready to find out what's lurking in your network?