Data breach forces AMCA's parent firm to file Chapter 11 bankruptcy – Retrieval-Masters Creditors Bureau Inc.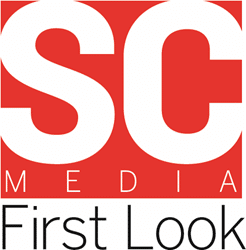 The medical bill collection firm Retrieval-Masters Creditors Bureau Inc. has filed for Chapter 11 bankruptcy protection citing the fallout from a massive data breach that exposed the information of millions of patients.
Retrieval-Masters Creditors Bureau Inc., which collects debts from medical labs under the name American Medical Collection Agency (AMCA) filed in the Southern District of New York with the aim of liquidating the company, court documents stated.
Company founder and CEO Russell H. Fuchs told the court the Chapter 11 filing is the direct result of a data breach it became aware of in March 2019 that exposed the PHI of millions of patients, many belonging to Quest Diagnostics and LabCorp – AMCA's largest customers. A subsequent investigation showed the breach may have been opened in August 2018.
Fuchs told the court the data breach led to a series of events that forced the company to seek liquidation. The first step was that upon learning of the breach Quest, LabCorp and many other clients canceled their relationship with AMCA effectively shutting off the company's source of income. The company also piled up more than $4 million in fees and expenses associated with the breach which was more liquidity than the company had available requiring it to take out a $2.5 million loan to cover breach-related expenses.
The company was also forced to reduce its headcount to 25 staffers from 113.
"Accordingly, the Debtor has filed the instant chapter 11 petition in order to allow it the breathing room to appropriately evaluate its pool of remaining assets and liabilities, cost-effectively respond to regulatory demands, and ultimately, to wind-up of its business in an orderly fashion through a liquidating chapter 11 plan," Fuchs said in the court documents.
Free Active Directory Assessment
Get Visibility Into Privilege And Service Account Exposure
For a limited time, Attivo Networks is providing free Active Directory Security Assessments to demonstrate how ADAssessor provides unprecedented and continuous visibility to AD vulnerabilities.
Try Our Endpoint Detection Net (EDN) for Free
Free use offer of our Award-winning security solution to prevent attackers from lateral movement, credential theft, and privilege escalation, fast and easy.
ADSecure 90-Day Free Trial
GET PROTECTION AGAINST UNAUTHORIZED ACCESS TO ACTIVE DIRECTORY
Hide and deny access to AD objects
Get alerted on unauthorized queries
Attack details easily viewable in dashboard
Your data remains on-premise
Ready to find out what's lurking in your network?