Attivo Networks® and Seminole State College of Florida® Partner to Bring Deception-based Technology Innovation to Students
Reading Time:

3

minutes

| Published: March 11, 2020 in Press Release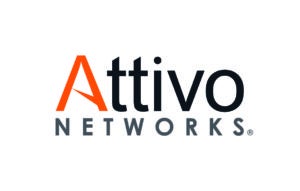 New Initiative Aims to Help Close Global Cybersecurity Skills Gap Through Education and Training
Attivo Networks®, the award-winning leader in deception for cybersecurity threat detection, and Seminole State College of Florida® today announced a joint initiative aimed at closing the global cybersecurity skills gap. Beginning Fall 2020, Seminole State College will be among the first institutions of higher education in the United States to incorporate threat deception instruction into the cybersecurity specialization component of its associate and bachelor's degree programs in Information Systems Technology.
Demand for cybersecurity professionals has seen exponential growth over the last decade, and multiple industry reports predict that businesses globally will have a significant skills gap to fill by 2021. Today, the United States' cybersecurity labor market needs to fill about 500,000 positions, according to a report by the (ISC)² Cybersecurity Workforce Study. With cyber breaches costing companies in the United States an average of $8.19 million per breach ­— a figure cited in IBM Security's Cost of a Data Breach Report — the need for skilled cybersecurity professionals remains greater than ever.
"Attivo's industry-leading threat deception technology will enhance our students' cybersecurity knowledge and prepare them for the workplace," said Leon Portelli, Dean of Engineering and Computer Technology at Seminole State College. "We have always sought to prepare our students for the future. This partnership will give Seminole State graduates a real skills advantage as they seek job opportunities in the cyber security field."
"There is an industry-wide cybersecurity skills shortage — not just in the United States, but globally — and this challenge is intensifying," said Tushar Kothari, CEO, Attivo Networks. "Through this initiative, we're proud to work with Seminole State College of Florida to expand the curriculum of its IT programs. We anticipate this will further support the skills development efforts of the next generation of cybersecurity professionals."
Starting this August, Attivo Networks will provide support for two courses in the cybersecurity specialization of the Bachelor of Science in Information Systems Technology (B.S.I.S.T) program. Those courses, titled "Trends in Cyber Security" and "Advances in Cybersecurity," will include Attivo Networks' deception technology and offer enrolled students hands-on experience using and configuring deception technology.
For the last two consecutive years, Attivo Networks ranked as one of the Top 100 Fastest-Growing Companies in North America on Deloitte's 2019 Technology Fast 500™ and has won over 125 awards for its company growth, technology innovation, and thought leadership. Organizations across all major industries and around the world have adopted the company's ThreatDefend® Detection Platform for the value it provides in detecting attackers early and accurately.
About Seminole State College of Florida
Seminole State College of Florida, established in 1965, serves nearly 30,000 students across six sites in Central Florida. A comprehensive college, Seminole State has awarded more than 100,000 credentials, from bachelor's degrees to high school diplomas, and offers more than 200 degrees, certificates, and programs designed for success. For more about the information technology and cybersecurity programs, visit seminolestate.edu, like us on Facebook at facebook.com/seminolestate and follow us on Twitter: @seminolestate. #SSC #GoStateGoFar
Baccalaureate Admissions can be reached by phone at 407.708.2106; or by email at bachelordegrees@seminolestate.edu.
About Attivo Networks
Attivo Networks®, the leader in deception technology, provides an active defense for early detection, forensics, and automated incident response to in-network attacks. The Attivo ThreatDefend® Detection Platform provides a comprehensive and customer-proven platform for proactive security and accurate threat detection within user networks, data centers, clouds, and a wide variety of specialized attack surfaces. The portfolio includes extensive network, endpoint, application, and data deceptions designed to misdirect and reveal attacks efficiently from all threat vectors. Advanced machine-learning makes preparation, deployment, and operations fast and simple to operate for organizations of all sizes. Comprehensive attack analysis and forensics provide actionable alerts and native integrations that automate the blocking, quarantine, and threat hunting of attacks for accelerated incident response. The company has won over 125 awards for its technology innovation and leadership. For more information, visit attivonetworks.sentinelone.com.
Contacts
Matter Communications for Attivo Networks
Loren Guertin & Kate Duchaney
PRattivo@matternow.com
401.415.9203
617.874.5207
Media contact for Seminole State College
Mark Richardson
richardsonmr@seminolestate.edu
407.708.2418
Free Active Directory Assessment
Get Visibility Into Privilege And Service Account Exposure
For a limited time, Attivo Networks is providing free Active Directory Security Assessments to demonstrate how ADAssessor provides unprecedented and continuous visibility to AD vulnerabilities.
Try Our Endpoint Detection Net (EDN) for Free
Free use offer of our Award-winning security solution to prevent attackers from lateral movement, credential theft, and privilege escalation, fast and easy.
ADSecure 90-Day Free Trial
GET PROTECTION AGAINST UNAUTHORIZED ACCESS TO ACTIVE DIRECTORY
Hide and deny access to AD objects
Get alerted on unauthorized queries
Attack details easily viewable in dashboard
Your data remains on-premise
Ready to find out what's lurking in your network?