Attivo Networks® Included in CRN's 2020 Security 100 List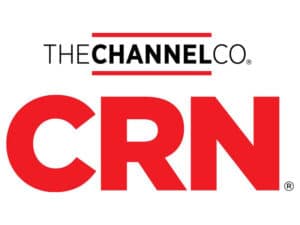 FREMONT, Calif.–(BUSINESS WIRE)–Attivo Networks®, the award-winning leader in deception for cybersecurity threat detection, today announced that it has been recognized by the Channel Company as a leader in endpoint security. As a leader in the Security 100 list published by CRN®, a brand of the Channel Company, Attivo Networks has demonstrated its commitment to push the boundaries of innovation and deliver the most advanced threat detection technology to solution providers.
"Attivo Networks is thrilled to once again be featured in this highly esteemed list of security innovators," said Tushar Kothari, CEO of Attivo Networks. "This award reflects our commitment to deliver innovative solutions for the evolving cybersecurity landscape. Our team is looking forward to working with our channel ecosystem to provide even more value for our customers in 2020."
Every year, CRN's Security 100 list highlights 100 channel-centric security vendors who are making an impact in one of five categories including Identity Management and Data Protection; Endpoint Security; Network Security; Web, Email and Application Security; and SIEM, Risk and Threat Intelligence. The annual listing is intended to help solution providers identify the best security vendors to work with as competition within the security market intensifies.
"CRN's Security 100 list distinguishes the most elite vendors in the IT security landscape," said Bob Skelley, CEO of The Channel Company. "These innovative companies provide the IT channel with advancements in data security that stand up to the wide range of threats and risks. We congratulate each of this year's honorees for their dedication to progress in cybertechnology security solutions."
As organizations look for ways to reduce security vulnerabilities, Attivo Networks has continuously enhanced its technology to help enterprise customers efficiently reduce dwell times and accelerate response time. The company's ThreatDefend® Detection Platform is designed to detect threats early in the attack cycle by attracting the attacker away from production assets with decoys, lures, and misdirections. The new Attivo Endpoint Detection Net elevates security control by accurately raising alerts and taking proactive measures to derail attackers, serving as a powerful protection force-multiplier for businesses using Endpoint Protection (EPP) and Endpoint Detection and Response (EDR) solutions.
The 2020 Security 100 list will be featured in the February 2020 issue of CRN and online at crn.com/security100.
About The Channel Company
The Channel Company enables breakthrough IT channel performance with our dominant media, engaging events, expert consulting and education, and innovative marketing services and platforms. As the channel catalyst, we connect and empower technology suppliers, solution providers, and end-users. Backed by more than 30 years of unequaled channel experience, we draw from our deep knowledge to envision innovative new solutions for ever-evolving challenges in the technology marketplace. www.thechannelco.com
About Attivo Networks
Attivo Networks®, the leader in deception technology, provides an active defense for early detection, forensics, and automated incident response to in-network attacks. The Attivo ThreatDefend® Deception Platform provides a comprehensive and customer-proven platform for proactive security and accurate threat detection within user networks, data centers, clouds, and a wide variety of specialized attack surfaces. The portfolio includes extensive network, endpoint, application, and data deceptions designed to misdirect and reveal attacks efficiently from all threat vectors. Advanced machine-learning makes preparation, deployment, and operations fast and simple to operate for organizations of all sizes. Comprehensive attack analysis and forensics provide actionable alerts and native integrations that automate the blocking, quarantine, and threat hunting of attacks for accelerated incident response. The company has won over 125 awards for its technology innovation and leadership. For more information, visit attivonetworks.sentinelone.com.
Contacts
Matter Communications for Attivo Networks
Loren Guertin & Kate Duchaney
PRattivo@matternow.com
401.415.9203
617.874.5207
Free Active Directory Assessment
Get Visibility Into Privilege And Service Account Exposure
For a limited time, Attivo Networks is providing free Active Directory Security Assessments to demonstrate how ADAssessor provides unprecedented and continuous visibility to AD vulnerabilities.
Try Our Endpoint Detection Net (EDN) for Free
Free use offer of our Award-winning security solution to prevent attackers from lateral movement, credential theft, and privilege escalation, fast and easy.
ADSecure 90-Day Free Trial
GET PROTECTION AGAINST UNAUTHORIZED ACCESS TO ACTIVE DIRECTORY
Hide and deny access to AD objects
Get alerted on unauthorized queries
Attack details easily viewable in dashboard
Your data remains on-premise
Ready to find out what's lurking in your network?