Attivo Networks Named a Finalist for the 2015-2016 Cloud Computing Awards Program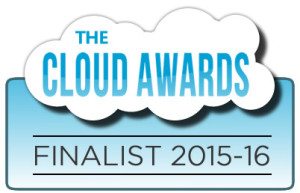 Attivo selected as a finalist for the International Cloud Computing Program
Fremont, CA., January 30, 2015—Attivo Networks®, an innovator in deception technology for cyber security defense, was selected as a finalist for the 2015-2016 Cloud Computing Awards Program in the "Security Innovation of the Year" category.
With awards for excellence and innovation in cloud computing, the Cloud Computing Awards Program accepts entries from across the globe, including the US, Canada, Australasia and EMEA. More than 300 organizations entered this year's program.
"The need for detecting threats already inside of the network is growing rapidly with each new breach. Now an inevitability, it is no longer 'if' a breach will happen, but 'when'," said Attivo Network's CEO, Tushar Kothari. "We are honored to have Attivo Networks included as a finalist, validating the increased need for inside-the-network threat detection and Attivo Network's approach to leveraging dynamic deception to swiftly detect threats within network and data center environments."
Cloud Awards organizer Larry Johnson added, "In our fifth year of recognizing the best of the best – not just the monoliths within the space, but all of the cloud organizations which offer real innovation and value to their users – we are still delighted to find new names pushing hard, and established names responding by pushing the envelope still harder.
Final winners will be announced on Thursday January 28, 2016.
About Attivo Networks
Attivo Networks® is the leader in dynamic deception technology, which in real-time detects intrusions inside the network, data center, and cloud before the data is breached. Leveraging high-interaction deception techniques, the Attivo BOTsink® Solution lures BOTs and APTs to reveal themselves, without generating false positives. Designed for efficiency, there are no dependencies on signatures, database lookup or heavy computation to detect and defend against cyber threats. Attivo solutions capture full forensics and provide the threat intelligence to shut down current and protect against future attacks. attivonetworks.sentinelone.com
About the Cloud Awards
The Cloud Awards is an international program, which has been recognizing and honoring industry leaders, innovators and organizational transformation in cloud computing since 2011. The awards are open to large, small, established and start-up organizations from across the entire globe, with an aim to find and celebrate the pioneers who will shape the future of the Cloud as we move into 2016 and beyond. Categories include the Software as a Service award, Most Promising Start-Up, and "Best in Mobile" Cloud Solution. Finalists were selected by a judging panel of international industry experts. For more information about the Cloud Awards please visit http://www.cloud-awards.com/.
Follow Attivo Networks: Twitter and Linked In
###
Contact:
Gary Thompson
Clarity Communications
415-963-4082 ext. 101
gthompson@claritycommunications.us
Free Active Directory Assessment
Get Visibility Into Privilege And Service Account Exposure
For a limited time, Attivo Networks is providing free Active Directory Security Assessments to demonstrate how ADAssessor provides unprecedented and continuous visibility to AD vulnerabilities.
Try Our Endpoint Detection Net (EDN) for Free
Free use offer of our Award-winning security solution to prevent attackers from lateral movement, credential theft, and privilege escalation, fast and easy.
ADSecure 90-Day Free Trial
GET PROTECTION AGAINST UNAUTHORIZED ACCESS TO ACTIVE DIRECTORY
Hide and deny access to AD objects
Get alerted on unauthorized queries
Attack details easily viewable in dashboard
Your data remains on-premise
Ready to find out what's lurking in your network?