Attivo Networks to be Acquired by SentinelOne; the XDR Journey Continues!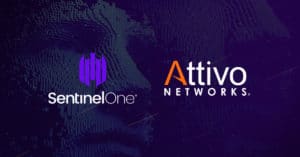 Written by: Tushar Kothari, CEO
Today marks an historic milestone for every member of the Attivo Networks family. I am incredibly proud to share that our company has agreed to be acquired by SentinelOne!
An important and highly respected integration partner of ours since 2020, SentinelOne has quickly built a strong and trusted brand in XDR, establishing itself as the category leader. They have also set the standard in autonomous cybersecurity platforms by delivering world-class prevention, detection, response, and hunting across endpoints, containers, cloud workloads, and IoT devices.
SentinelOne has built a great company of over 1,300 employees, created a success-driven culture, and last June completed a highly successful IPO, raising $1.2 billion. Today, with a global customer base of more than 6,700, SentinelOne's Singularity XDR platform protects trillions of dollars of enterprise value across millions of endpoints for many of the world's most recognizable brands.
As we considered the opportunity to join SentinelOne, it was abundantly clear that our companies share a vision, a passion, and a successful track record of providing customers with superior defenses to protect themselves from adversaries. SentinelOne is making this acquisition to better protect customers from cyber threats and it identified Attivo as the premier identity security solution provider and complement to Singularity XDR. Together, SentinelOne and Attivo are well positioned to deliver the missing link between holistic XDR and zero trust strategies: Identity Threat Detection and Response (ITDR). Furthermore, Attivo expands SentinelOne's total addressable market by $4 billion in the fast-growing, critical Identity Security market.
For Attivo, this acquisition is not an exit. An exit, by its very nature, implies a change in direction or act of deceleration. Joining forces with SentinelOne is just the opposite: an opportunity to continue on Attivo's current path without slowing down. In fact, as we continue to travel the road to XDR, we plan to hit the accelerator by taking advantage of the significant and growing market opportunities within our collective grasp. This acquisition will create a wide range of new opportunities for the entire Attivo Networks ecosystem—our dedicated employees, growing customer base, global partner network, and valued technology partners.
I want to thank each and every one of our over 200 dedicated, hard-working employees. Without your continued drive and commitment to delivering the world-class technologies organizations need to better protect themselves against today's adversaries, this would not be possible.
I also want to thank our customers and strategic partners for their commitment to Attivo. I would also like to thank our board members, advisors, and investment partners for their exceptional support throughout this journey.
I am excited to join forces with SentinelOne CEO Tomer Weingarten, COO Nicholas Warner, and the rest of their accomplished management team. We are thrilled to join the SentinelOne mission, and we look forward to working together to further advance identity security to the forefront of cyber defense.
Free Active Directory Assessment
Get Visibility Into Privilege And Service Account Exposure
For a limited time, Attivo Networks is providing free Active Directory Security Assessments to demonstrate how ADAssessor provides unprecedented and continuous visibility to AD vulnerabilities.
Try Our Endpoint Detection Net (EDN) for Free
Free use offer of our Award-winning security solution to prevent attackers from lateral movement, credential theft, and privilege escalation, fast and easy.
ADSecure 90-Day Free Trial
GET PROTECTION AGAINST UNAUTHORIZED ACCESS TO ACTIVE DIRECTORY
Hide and deny access to AD objects
Get alerted on unauthorized queries
Attack details easily viewable in dashboard
Your data remains on-premise
Ready to find out what's lurking in your network?