Attivo Networks Awarded Most Innovative Products by One Planet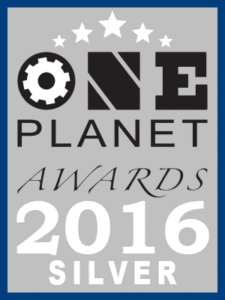 By: Carolyn Crandall, CMO
While the year is only a few weeks old, Attivo Networks is starting 2017 off with several new achievements. Since the beginning of the year, we have announced an exciting new partnership with Check Point Software, released the results of our survey highlighting a dramatic shift in security budgets from prevention to detection, and have received another new award in recognition of Attivo technology innovation.
This past week, Attivo announced its win of the 2016 One Planet℠ Business and Professional Excellence Awards. The company's ThreatMatrix Deception and Response Platform won silver in the Most Innovative Product of the Year category. One Planet Awards are an annual industry and peer recognition program that honors the excellence of employees and companies of all types and sizes in North America, Europe, Middle East, Africa, Asia-Pacific, and Latin America.
The introduction of Camouflage has moved the Attivo ThreatMatrix Deception and Response Platform into a new class of deception for threat detection. Earlier versions of deception were based on using low to high interaction "decoydocs" decoys to attract attackers. Attivo goes significantly further, by not only making the entire network a high interaction trap for attackers but by also strategically deploying deception bait on end-points that are customized to match the production system and will dynamically self-learn the endpoint's environment for the highest levels of authenticity. Camouflage uses machine self-learning algorithms for dynamic behavioral deception and automated deployment of its deception credentials and lures. Additionally, the solution delivers complete authenticity with cutting edge deception innovation that uses real operating systems and support for golden image customization. With this technology, decoys hold the highest levels of authenticity, can be auto-deployed based on suspicious behaviors, and respin after an attack to avoid attacker fingerprinting.
The ThreatMatrix Platform provides the most authentic, and scalable deception platform on the market and it is truly helping customers achieve visibility into in-network threats, attacker lateral movement, insider threats, and stolen credential attacks, all that are renowned for evading traditional security solutions. Additionally, the platform provides the most comprehensive support for user networks, data centers, cloud, and specialty environments such as ICS-SCADA, IOT, POS environments.
We appreciate the continued industry recognition for our work in information security threat detection, analysis, and incident response. We continue to strive toward providing the best solutions that can and will keep up with the latest in cybersecurity threats. Be sure to stay tuned for more announcements from us regarding new innovations, partnerships, and our presence at the upcoming RSA Conference, February 13 – 17 at Moscone Center in San Francisco. We will be located at booths 323S and 2906N.
Free Active Directory Assessment
Get Visibility Into Privilege And Service Account Exposure
For a limited time, Attivo Networks is providing free Active Directory Security Assessments to demonstrate how ADAssessor provides unprecedented and continuous visibility to AD vulnerabilities.
Try Our Endpoint Detection Net (EDN) for Free
Free use offer of our Award-winning security solution to prevent attackers from lateral movement, credential theft, and privilege escalation, fast and easy.
ADSecure 90-Day Free Trial
GET PROTECTION AGAINST UNAUTHORIZED ACCESS TO ACTIVE DIRECTORY
Hide and deny access to AD objects
Get alerted on unauthorized queries
Attack details easily viewable in dashboard
Your data remains on-premise
Ready to find out what's lurking in your network?