Must See Booths at RSA Conference 2018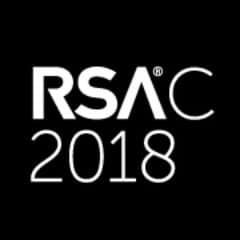 By: Carolyn Crandall: Chief Deception Officer /CMO
Heading off to RSA this year? These are some must-see booths where the exhibitors have kicked it up a notch to make their booths extra interesting.
1. Attivo Networks (Booth 2113 South Hall) has outdone itself by turning its booth into an altered reality experience, so that attendees can experience what it would feel like to be an attacker within a deception environment. The company created a hall of mirrors maze to wander through and interact with various mirrors of deception and distortions of reality. This booth was also just featured in Exhibitor Magazine for its innovation. The company will be giving away blue light reflective computer glasses at the booth and will also be running a social media program where a participant can win a pair of Ray Ban sunglasses for following Attivo Networks and sharing a tweet that contains @AttivoNetworks and #RSAC2018.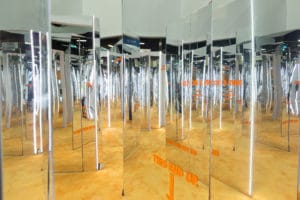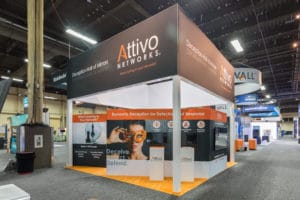 2. Pulse Secure (booth 4140) has things in full swing with themed "80s" graphics and flooring.
3. Malwarebytes (booth 917) has brought its game with a double sided 16' high LED video wall with a Plinko game on one side.
4. ForeScout (booth 3541) is a double deck booth also with a 16' high LED video wall and they will have an IoT room with clear windows and "clear" whiteboards.
5. Anomali (booth 2007) displays new exhibit technology with a round LED hanging sign and a Quad "give-a-way" displayed on a platform. Coolest prize I know of yet!
6. Symantec (booth 3901) will be displaying a new booth with modern arches and an amped up theater.
7. Secureworks (booth 517) Participate in the Red Cloak Mosaic where the company is creating a mosaic with photos of attendees who stop by. Everyone who takes their photo at its booth will be entered to win a daily grand prize. You could walk away with a Holy Stone Drone, an Echo Show, a Ring Floodlight Camera, or a Fitbit Blaze.
8. BitSight Security Ratings (booth 4609) in the North Expo is offering booth visitors a chance to win a 4K ultra HD smart TV!
9. WhiteHat Security (booth 1433) theater at booth, an Xbox one give-a-way.
10. Carbon Black (booth 3725) is giving one lucky winner their very own 3D printer as part of the "RSA Perks Pack Coupon" program.
11. F5 Networks (booth 901) is having some fun with a famed cipher challenge to win unique security prizes. Be sure to also pick up a F5 Labs t-shirt when you stop by!
12. Cisco (booth N3515 and S2107) Cisco gets you behind the scenes with a guided tour of the RSAC Security Operations Center.
13. Sentinel One (booth 935) is giving away Patagonia vests for listening to a theater presentation. You can also give the code "Autonomous" to get a special prize!
14. SecureAuth + Core Security (booth 1001) has in-booth sessions, giveaways (such as Bluetooth wireless headphones and $150 Amazon gift cards), and a grand prize raffle. For the grand prize, snap a photo in its cutout, share it on Twitter or Instagram using hashtag #TheNewISA and you could win a brand new electric bike!
15. Readseal (booth S401) Worried about running out of phone battery at RSA? Charge your phone at Readseal's complimentary phone charging station while you enter for a chance to win a Macallan 18 Scotch Whisky.
I welcome you to add to this list if you have other booths of interest to call out.
Have a great event, and I look forward to seeing you there!
Free Active Directory Assessment
Get Visibility Into Privilege And Service Account Exposure
For a limited time, Attivo Networks is providing free Active Directory Security Assessments to demonstrate how ADAssessor provides unprecedented and continuous visibility to AD vulnerabilities.
Try Our Endpoint Detection Net (EDN) for Free
Free use offer of our Award-winning security solution to prevent attackers from lateral movement, credential theft, and privilege escalation, fast and easy.
ADSecure 90-Day Free Trial
GET PROTECTION AGAINST UNAUTHORIZED ACCESS TO ACTIVE DIRECTORY
Hide and deny access to AD objects
Get alerted on unauthorized queries
Attack details easily viewable in dashboard
Your data remains on-premise
Ready to find out what's lurking in your network?