Valentine Risks – Ode to Elizabeth Barrett Browning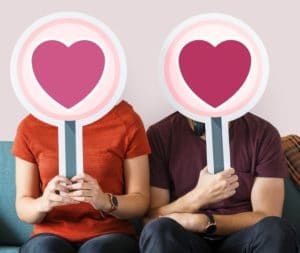 Written by: Chris Roberts – Chief Security Strategist
With a thousand apologies to Elizabeth Barrett Browning (1806-1861)
How do I scam thee? Let me count the ways.
I scam thee to the depth and breadth and height
My E-Card can reach, when you are out of sight
For the ends of being and ideal grace.
My malware scams thee to the level of every day's
Most quiet need, by sun and online flower delivery
I phish thee freely, as you strive for junk mail.
I scam thee purely, as they turn from praise.
I scam thee with the passion of you always clicking put to use
In my old grief's, and with my malwares faith.
I scam thee with a love you dare to lose
With my lost saints. I scam thee with your faith,
Smiles, tears, of all my life; and, if my false God choose,
I shall but scam thee better after death.
We think of the Internet as our friend, we use it for social activities, to keep in contact with friends and family scattered across the globe. We use it to help others, to be helped by friends and strangers alike…so when someone sends us something our first instinct is to click it to open it…and that's the point we lose. We lose our bank accounts; we lose our identity, our taxes and our life.
As someone who's job it is to test the strengths or weaknesses in anything that's put in front of me, I will use deception at every turn I can. It is the oldest trick in the book dating back thousands of years and unfortunately has adapted well to the digital world. The scam industry makes billions of dollars each year from simply preying on people who don't ask the simple question of "Why me?" or "let me verify this first please."
As humans, most of us have emotions and this time of year is one of the few on the calendar that preys upon them heavily, and the criminals know that. The sense of being, of want and of simply hoping someone is thinking of you is exactly what takes over when you get an email or a notification that you have flowers waiting for you. All you need to do is click here, or fill in this form, or verify your information…and then you've simply handed over your life to a harvesting system on (likely) another continent.
Keeping this simple, and this advice covers ALL the bases…trust AND verify, the contact, hover over the link, do you recognize it? Do you know this person or is this website secure (with a trust that matches the company) AND above all, don't click anything until you are 100% certain…oh, and while you are at it, use a web browser that has some type of built in protection… Trust, Verify AND ask another question…
'all for now
Free Active Directory Assessment
Get Visibility Into Privilege And Service Account Exposure
For a limited time, Attivo Networks is providing free Active Directory Security Assessments to demonstrate how ADAssessor provides unprecedented and continuous visibility to AD vulnerabilities.
Try Our Endpoint Detection Net (EDN) for Free
Free use offer of our Award-winning security solution to prevent attackers from lateral movement, credential theft, and privilege escalation, fast and easy.
ADSecure 90-Day Free Trial
GET PROTECTION AGAINST UNAUTHORIZED ACCESS TO ACTIVE DIRECTORY
Hide and deny access to AD objects
Get alerted on unauthorized queries
Attack details easily viewable in dashboard
Your data remains on-premise
Ready to find out what's lurking in your network?