Attivo Networks® Achieves Certified Integration with DXL through the McAfee Security Innovation Alliance
Reading Time:

3

minutes

| Published: November 27, 2018 in Press Release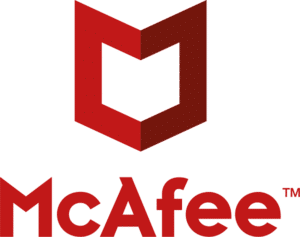 Certified Integrated Solutions Deliver Active Defense and Accelerated Incident Response Through Threat Intelligence Sharing
FREMONT, CA – November 27, 2018 – Attivo Networks®, the award-winning leader in cybersecurity threat detection, today announced that it has achieved technical integration of the ThreatDefend™ Deception and Response platform with McAfee Data Exchange Layer (DXL). Through this partnership, Attivo Networks and McAfee address a rising need to close in-network detection gaps, shorten incident response times, and quickly and easily remediate compromised systems, leading to a simplified Threat Defense Lifecycle. This latest integration complements existing certifications with McAfee ePolicy Orchestrator, McAfee Enterprise Security Manager, and McAfee Network Security Platform.
As a member of the McAfee Security Innovation Alliance, Attivo Networks plays a critical role in the program's mission to accelerate the development of interoperable security products and to simplify the integration of these products within complex customer environments, bringing greater value to joint customers. This also provides organizations with security solutions that protect data and stop threats from device to cloud using an open, proactive, and intelligence-driven approach.
"The threat landscape is constantly shifting and cyberattackers are becoming increasingly prevalent and sophisticated. With that, it is critical for organizations to be proactive in their approach to cybersecurity," said Tushar Kothari, CEO of Attivo Networks. "This partnership provides organizations with the tools to implement a proactive defense, effectively reducing integration complexity, streamlining threat intelligence sharing, accelerating incident response, and strengthening overall defenses against advanced attackers."
"After a rigorous certification process, organizations can now share valuable threat intelligence collected by the ThreatDefend platform with other DXL-compliant solutions," said D.J. Long, vice president of strategic business development at McAfee. "This facilitates the rapid sharing of critical threat intelligence and shrinks the time to detect, contain, and remediate in-network threats early and accurately. Additionally, threat intelligence sharing can be used to bolster an organization's overall security infrastructure and help combat modern cyberthreats across all attack surfaces."
The ThreatDefend platform delivers early and accurate in-network threat detection, and unlike other detection solutions, offers rich threat and adversary intelligence. The platform works by creating decoys that appear as production assets and by creating deceptive credentials on the endpoint designed to redirect attacks into a deception environment. Any engagement with the deception environment will result in a high-fidelity alert and collection of threat intelligence. Through the deception environment's collection of attack forensics, organizations gain valuable insight into attacker intent and threat intelligence required for blocking attacks, threat hunting, and returning adversary mitigation.
When combined with McAfee DXL, an open software development kit that dramatically reduces integration complexity and facilitates information sharing, organizations benefit from the ability to quickly and easily share intelligence across more than 100 security integrations in the DXL ecosystem. As a result, any DXL partner solution can take advantage of the deception technology detections, forensic information, network visibility, and threat intelligence IOCs that the ThreatDefend platform delivers.
Resources:
Attivo Networks ThreatDefend Integration with McAfee Solutions
About Attivo Networks
Attivo Networks®, the leader in deception technology, provides an active defense for early detection, forensics, and automated incident response to in-network attacks. The Attivo ThreatDefend™ Deception Platform provides a comprehensive and customer proven platform for proactive security and accurate threat detection within user networks, data centers, clouds, and a wide-variety of specialized attack surfaces. The portfolio includes expansive network, endpoint, application, and data deceptions designed to efficiently misdirect and reveal attacks from all threat vectors. Advanced machine-learning makes preparation, deployment, and operations fast and simple to operate for organizations of all sizes. Comprehensive attack analysis and forensics provide actionable alerts, and native integrations automate the blocking, quarantine, and threat hunting of attacks for accelerated incident response. The company has won 66 awards for its technology innovation and leadership. For more information, visit attivonetworks.sentinelone.com.
Free Active Directory Assessment
Get Visibility Into Privilege And Service Account Exposure
For a limited time, Attivo Networks is providing free Active Directory Security Assessments to demonstrate how ADAssessor provides unprecedented and continuous visibility to AD vulnerabilities.
Try Our Endpoint Detection Net (EDN) for Free
Free use offer of our Award-winning security solution to prevent attackers from lateral movement, credential theft, and privilege escalation, fast and easy.
ADSecure 90-Day Free Trial
GET PROTECTION AGAINST UNAUTHORIZED ACCESS TO ACTIVE DIRECTORY
Hide and deny access to AD objects
Get alerted on unauthorized queries
Attack details easily viewable in dashboard
Your data remains on-premise
Ready to find out what's lurking in your network?