CRN Exclusive: Attivo Networks Launches Inaugural Partner Program
Reading Time:

< 1

| Published: December 15, 2016 in Attivo News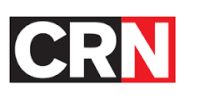 As the market for deception technologies continues to gain steam, Attivo Networks is looking to further embrace the channel with the launch of its inaugural partner program, the company announced Thursday.
The new program, which has a single tier for authorized partners, includes sales incentives, training, enablement, marketing, deal registration and more. The program is structured to build on five key pillars, John Quinn, vice president of worldwide channels, said: building a bidirectional relationship with partners, strong financial incentives, sales success, marketing, and training.
The ultimate goal, Quinn said, is to help partners build a relationship with customers that leverages the company's deception technology to fill security gaps, drive additional revenue through added product and services, and establish them as a stronger trusted advisor to their customers.
Free Active Directory Assessment
Get Visibility Into Privilege And Service Account Exposure
For a limited time, Attivo Networks is providing free Active Directory Security Assessments to demonstrate how ADAssessor provides unprecedented and continuous visibility to AD vulnerabilities.
Try Our Endpoint Detection Net (EDN) for Free
Free use offer of our Award-winning security solution to prevent attackers from lateral movement, credential theft, and privilege escalation, fast and easy.
ADSecure 90-Day Free Trial
GET PROTECTION AGAINST UNAUTHORIZED ACCESS TO ACTIVE DIRECTORY
Hide and deny access to AD objects
Get alerted on unauthorized queries
Attack details easily viewable in dashboard
Your data remains on-premise
Ready to find out what's lurking in your network?