Cyber attackers target children at home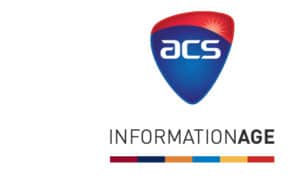 Kids more likely to click on links and download malware.
…
With millions of students potentially studying from home due to the COVID-19 pandemic, cybercriminals have shifted their efforts towards exploiting the applications that Australia's more than 3.9m students rely on most.
…
Authorities have warned about cybercriminals targeting the virtual private network (VPN) tools used by remote workers and students for secure logins – but "many companies are simply not ready for an attack on this vector," Attivo Networks chief deception Carolyn Crandall noted.
"With VPN split-tunnelling, which is used to separate home and corporate traffic, remote workers won't have existing network protections such as web filtering, firewalls, or intrusion detection systems," she said.
"Attackers will target users accessing corporate networks and SaaS applications with unmanaged systems, and will seek to compromise the systems of those whose security needs updating."
Read the full article here.
Free Active Directory Assessment
Get Visibility Into Privilege And Service Account Exposure
For a limited time, Attivo Networks is providing free Active Directory Security Assessments to demonstrate how ADAssessor provides unprecedented and continuous visibility to AD vulnerabilities.
Try Our Endpoint Detection Net (EDN) for Free
Free use offer of our Award-winning security solution to prevent attackers from lateral movement, credential theft, and privilege escalation, fast and easy.
ADSecure 90-Day Free Trial
GET PROTECTION AGAINST UNAUTHORIZED ACCESS TO ACTIVE DIRECTORY
Hide and deny access to AD objects
Get alerted on unauthorized queries
Attack details easily viewable in dashboard
Your data remains on-premise
Ready to find out what's lurking in your network?