Cyber Cold War: Nation-State Hacking from Russia
Reading Time:

< 1

| Published: September 15, 2020 in Attivo News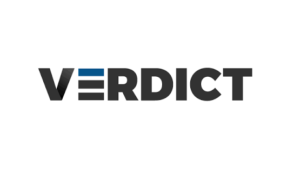 A recent UK report on Russian interference brought the issue of state-backed cyberattacks to the fore. Luke Christou explores the reality of the problem, and how it is impacting businesses. The article includes commentary from Tony Cole, Attivo Networks CTO.
…
"Russia has been and continues to be behind attacks against the globe," Tony Cole, CTO at Attivo Networks, says. "Their methods vary depending on which Russian government group is running the campaign, on who they are targeting, such as a government, company, or individual."
"In relation to the after-effects of a successful cyberattack, a company often loses customers and their reputation suffers. Once that happens, value of the company often dissipates as well," Cole says. "Unfortunately, a victim of a cyberattack can be further victimised by the public for being thought to be lackadaisical in their cyber defense posture."
…
Yet, for many businesses, defending against a nation-state attack will prove futile, Cole insists. Instead, businesses must realise that some breaches are inevitable, and instead focus on mitigating damage once they are already inside.
…
"This means a nation state gets into your enterprise, however you have additional instrumentation for lateral movement and you detect them before they can successfully move from the initial compromised endpoint towards the next step and whatever their final goal is," Cole says.
…
Read the complete article in Verdict.
Free Active Directory Assessment
Get Visibility Into Privilege And Service Account Exposure
For a limited time, Attivo Networks is providing free Active Directory Security Assessments to demonstrate how ADAssessor provides unprecedented and continuous visibility to AD vulnerabilities.
Try Our Endpoint Detection Net (EDN) for Free
Free use offer of our Award-winning security solution to prevent attackers from lateral movement, credential theft, and privilege escalation, fast and easy.
ADSecure 90-Day Free Trial
GET PROTECTION AGAINST UNAUTHORIZED ACCESS TO ACTIVE DIRECTORY
Hide and deny access to AD objects
Get alerted on unauthorized queries
Attack details easily viewable in dashboard
Your data remains on-premise
Ready to find out what's lurking in your network?