Cyber espionage malware discovered in Ukraine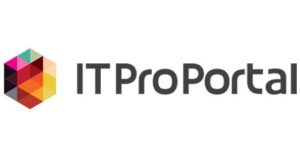 ESET researchers have discovered malware that has eluded the attention of anti-malware researchers since at least 2008. Detected by ESET as Win32/Prikormka, the malware is being used to carry out cyber-espionage activities in Ukraine, primarily targeting anti-government separatists in the self-declared Donetsk and Luhansk People's Republics.
"Along with the armed conflict in the East of Ukraine, the country has been encountering numerous targeted cyberattacks, or so-called advanced persistent threats. For example, we discovered several campaigns using the now infamous BlackEnergy malware family, one of which resulted in a massive power outage. But in Operation Groundbait, previously unknown malware is used," notes Robert Lipovský, ESET Senior Malware Researcher.
Free Active Directory Assessment
Get Visibility Into Privilege And Service Account Exposure
For a limited time, Attivo Networks is providing free Active Directory Security Assessments to demonstrate how ADAssessor provides unprecedented and continuous visibility to AD vulnerabilities.
Try Our Endpoint Detection Net (EDN) for Free
Free use offer of our Award-winning security solution to prevent attackers from lateral movement, credential theft, and privilege escalation, fast and easy.
ADSecure 90-Day Free Trial
GET PROTECTION AGAINST UNAUTHORIZED ACCESS TO ACTIVE DIRECTORY
Hide and deny access to AD objects
Get alerted on unauthorized queries
Attack details easily viewable in dashboard
Your data remains on-premise
Ready to find out what's lurking in your network?