Cyber Security Is The Necessity Of The Future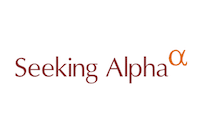 Why Cyber Security?
The WannaCry virus which crippled over 300,000 computers globally reminded the world how fragile computer systems are. As IT systems are playing a larger role in all of our lives, how to shield the system against malicious attacks is one of the most pressing issues prioritise by many.
According to PWC's crime survey 2016, incidence of cybercrime increased sharply among their respondents, making it the 2nd among the most reported types of economic crime. Yet, most companies are not adequately prepared for it, only 40% of the companies responded to the survey have personnel that are "fully trained" to act as the first responder and only 37% have fully operational incident response plan.
Free Active Directory Assessment
Get Visibility Into Privilege And Service Account Exposure
For a limited time, Attivo Networks is providing free Active Directory Security Assessments to demonstrate how ADAssessor provides unprecedented and continuous visibility to AD vulnerabilities.
Try Our Endpoint Detection Net (EDN) for Free
Free use offer of our Award-winning security solution to prevent attackers from lateral movement, credential theft, and privilege escalation, fast and easy.
ADSecure 90-Day Free Trial
GET PROTECTION AGAINST UNAUTHORIZED ACCESS TO ACTIVE DIRECTORY
Hide and deny access to AD objects
Get alerted on unauthorized queries
Attack details easily viewable in dashboard
Your data remains on-premise
Ready to find out what's lurking in your network?