Data Concealment: An Innovative Weapon for Every Defender's Toolkit
Reading Time:

< 1

| Published: August 17, 2020 in Attivo News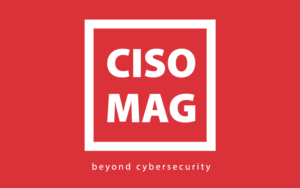 Despite investments in security modernization and layered security controls, cyberattacks are consistently occurring – particularly during the COVID-19 crisis, as businesses operate with highly distributed workforces and security limitations related to remote working.
…
Attackers continue to successfully infiltrate corporate networks, gaining access to valuable data that they can then steal or subject to ransom demands, which businesses are unfortunately paying more than 50% of the time. One primary reason for the success of these tactics is that there are detection gaps in the security controls ostensibly designed to stop them. Attackers simply know them too well, meaning defenders require new tools and tactics to derail their attacks successfully.
Learn how concealing your data is easier than you think and how it makes the attacker's life much harder.
Read the complete article in CISO Magazine by Carolyn Crandall, Attivo Networks Chief Deception Officer
Free Active Directory Assessment
Get Visibility Into Privilege And Service Account Exposure
For a limited time, Attivo Networks is providing free Active Directory Security Assessments to demonstrate how ADAssessor provides unprecedented and continuous visibility to AD vulnerabilities.
Try Our Endpoint Detection Net (EDN) for Free
Free use offer of our Award-winning security solution to prevent attackers from lateral movement, credential theft, and privilege escalation, fast and easy.
ADSecure 90-Day Free Trial
GET PROTECTION AGAINST UNAUTHORIZED ACCESS TO ACTIVE DIRECTORY
Hide and deny access to AD objects
Get alerted on unauthorized queries
Attack details easily viewable in dashboard
Your data remains on-premise
Ready to find out what's lurking in your network?