Deception a winner for councils tackling cyber attacks
Reading Time:

< 1

| Published: May 8, 2020 in Attivo News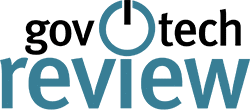 Deception technology is proving to be an innovative and successful approach for defending local governments against cybersecurity threats.
Tuning into the news, one might easily get the impression that local councils are disproportionately impacted by cybersecurity incidents compared to many other industry sectors.
Certainly in the US, municipal governments have proven easy targets for ransomware. Research shows 44% of them experience daily attack attempts, and a further 30% are unsure how many times their systems are being probed.
A perennial issue is that local governments are comparatively under-resourced compared to other levels of government, let alone compared to the private sector. While the federal government is steadily improving its defences, funding for cybersecurity drops off steeply at state and local levels.
Read the full article by Jim Cook, Attivo Networks ANZ Regional Director.
Free Active Directory Assessment
Get Visibility Into Privilege And Service Account Exposure
For a limited time, Attivo Networks is providing free Active Directory Security Assessments to demonstrate how ADAssessor provides unprecedented and continuous visibility to AD vulnerabilities.
Try Our Endpoint Detection Net (EDN) for Free
Free use offer of our Award-winning security solution to prevent attackers from lateral movement, credential theft, and privilege escalation, fast and easy.
ADSecure 90-Day Free Trial
GET PROTECTION AGAINST UNAUTHORIZED ACCESS TO ACTIVE DIRECTORY
Hide and deny access to AD objects
Get alerted on unauthorized queries
Attack details easily viewable in dashboard
Your data remains on-premise
Ready to find out what's lurking in your network?