Election Day: Securing the Vote
Reading Time:

2

minutes

| Published: November 7, 2018 in Industry News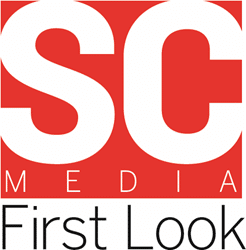 Amid the blue and red banners dotting social media, mailers, billboards, flyers and just about everything else, Election Day is finally here. After all the guesswork and polls, Americans don't know which way the political winds are going to blow or whether security measures taken by many states are going to hold…or whether some sort of nightmare will unfold.
Are Russians creeping around social media trying to influence voters? Is a wily and well-placed political operative using privileged access to tinker with a voter registration database? Or is a hacker exploiting a vulnerability in a voting machine or data storage system to manipulate voting data? Or did some harried developer simply leave a database exposed to the public?
"The 2018 midterms are the most secure elections we've ever held, thanks to the efforts of election officials around the country," said David Becker, executive director and founder of the Center for Election Innovation & Research. "While there's no finish line in election security, states are partnering with the federal government on cybersecurity like never before. There is zero evidence to suggest votes were changed in 2016, and voters should feel confident their votes today will be accurately counted."
Becker's words echo those of Department of Homeland Security (DHS) Secretary Kirstjen Nielsen who called the midterms "the most secure election" the country has ever had last week at a Council on Foreign Relations meeting on election security.
That doesn't mean everything is running smoothly or that Election Day will wrap up without a hitch, devoid of cybersecurity issues. After all, the U.S. election "system" is actually a set of state and local systems, diverse and dispersed. While this means there is no single vulnerability that hackers can exploit to bring the whole she-bang down, it also means states are without a national standard or requirements to serve as guidelines for officials, who mostly don't have deep cybersecurity knowledge or training.
Free Active Directory Assessment
Get Visibility Into Privilege And Service Account Exposure
For a limited time, Attivo Networks is providing free Active Directory Security Assessments to demonstrate how ADAssessor provides unprecedented and continuous visibility to AD vulnerabilities.
Try Our Endpoint Detection Net (EDN) for Free
Free use offer of our Award-winning security solution to prevent attackers from lateral movement, credential theft, and privilege escalation, fast and easy.
ADSecure 90-Day Free Trial
GET PROTECTION AGAINST UNAUTHORIZED ACCESS TO ACTIVE DIRECTORY
Hide and deny access to AD objects
Get alerted on unauthorized queries
Attack details easily viewable in dashboard
Your data remains on-premise
Ready to find out what's lurking in your network?