EU looks to extra spending, diplomacy to bolster cyber security
Reading Time:

< 1

| Published: September 7, 2017 in Industry News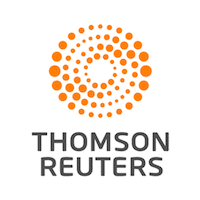 BRUSSELS/FRANKFURT (Reuters) – The European Commission wants to bolster cyber security in the EU by increasing investment in technology, setting stricter consumer safeguards and stepping up diplomacy to deter attacks by other nations, among other measures.
The Commission is due to announce its proposals in a report later this month, a copy of which was obtained by Reuters on Wednesday. It also argues for greater national and law enforcement cooperation to halt incoming attacks.
The report calls for a short-term injection of additional EU spending to achieve both a critical mass of investment and overcome fragmentation within the region, calling a previous 2016 plan to spend 1.8 billion euros ($2.1 billion) by 2020 a "first step".
Free Active Directory Assessment
Get Visibility Into Privilege And Service Account Exposure
For a limited time, Attivo Networks is providing free Active Directory Security Assessments to demonstrate how ADAssessor provides unprecedented and continuous visibility to AD vulnerabilities.
Try Our Endpoint Detection Net (EDN) for Free
Free use offer of our Award-winning security solution to prevent attackers from lateral movement, credential theft, and privilege escalation, fast and easy.
ADSecure 90-Day Free Trial
GET PROTECTION AGAINST UNAUTHORIZED ACCESS TO ACTIVE DIRECTORY
Hide and deny access to AD objects
Get alerted on unauthorized queries
Attack details easily viewable in dashboard
Your data remains on-premise
Ready to find out what's lurking in your network?