Attivo Networks Events and Webinars
Cyber Deception Day "Is Identity Part of Your Deception Strategy"
April 1 @ 10:15 am - 11:00 am EDT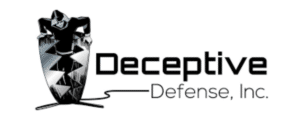 About the Session
Happy Cyber Deception Day! Deception has been an integral part of many companies' strategies for years and that's a good thing helping to bog down attackers and speeds detection.
Today we see that over 90% of attackers are going after Active Directory and related credentials. Does identity have a good fit in a deception strategy? This session will show how it fits and why it should be a focus.
Presenter
Tony Cole
Register
https://www.deceptive-defense.com/cyberdeceptiondaysessions/is-identity-part-of-your-deception-strategy%3F
There are no upcoming events at this time.