Attivo Networks Events and Webinars
iThome CYBERSEC 2022 | Taiwan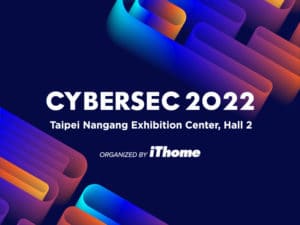 As digital transformation is well underway across the globe, new cybersecurity threats are also arriving in droves. Vital to the future of national, industry, and enterprise digital transformation, now is the time to initiate changes and upgrade overall cybersecurity defenses, including enhancing governance, promoting awareness, creating advanced defenses, strengthening resilience, upgrading the industry, cultivating talents, and fortifying the supply chain. We would like to cordially invite everyone to CYBERSEC 2022 in Taiwan to come brainstorm and plan a digital future that is safe and secure.

As the largest cybersecurity conference in Asia, this three-day on-site event gathering more than 250 cybersecurity brands aims to create a professional, engaging, and interactive exhibition experience that assists in the selection of cybersecurity upgrades.

Visit Attivo Networks at booth F21.
There are no upcoming events at this time.