Attivo Networks Events and Webinars
Protecting Your Endpoints from Credential Theft
April 20 @ 10:00 am - 11:00 am PDT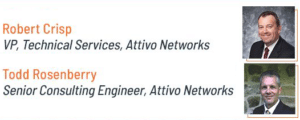 The theft of credentials has long been an effective approach for attackers. A myriad of tools makes it possible for bad actors to steal credentials, and derive passwords and potential paths of exposure at their leisure.
Redline is a great example of Malware-as-a-service that has a very effective history of stealing whatever credentials it can from end points, regardless of the types of credentials and where they are stored. These may not only include corporate credentials, but personal username/password combinations to websites, etc.
During this best practices webinar you will learn:
Why credential theft is relatively easy to perform
How Attivo prevents the theft of production credentials including memory resident
How to combine credential protection and deceptive credential campaigns
How Attivo alerts to the attempted access to protected credentials
Event Details
Date: Wednesday, April 20, 2022
Time: 10am PT | 1pm ET
Presenters: Todd Rosenberry, Sr Consulting Engineer,
Robert Crisp, Vice President of Technical Services
*Playback recordings will not be made available for these sessions.
There are no upcoming events at this time.