Facebook CEO Mark Zuckerberg's key comments on the data scandal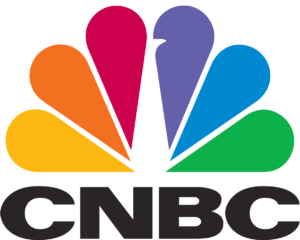 Facebook CEO Mark Zuckerberg finally broke his silence on the Cambridge Analytica data scandal on Wednesday, posting an explanation online and giving interviews to some news organizations.
"We have a responsibility to protect your data, and if we can't then we don't deserve to serve you," Zuckerberg said in a statement on his Facebook page.
Over 50 million Facebook profiles were harvested by an app for data, which was then passed the information on to Cambridge Analytica. You can catch up with the full story here.
In his first statement, Zuckerberg set out steps that the social network would take to avoid a repeat of the abuse and give people a better idea of how their data are being used.
Facebook will investigate all apps that had access to large amounts of data and will audit apps with "suspicious activity," Zuckerberg said. He added that the company would restrict developers' access to data.
And Facebook will implement a new tool at the top of the News Feed that will show users which apps they are using and give them an easy way to revoke permissions to data.
While Zuckerberg didn't say the word "sorry" in his initial Facebook post, the CEO did apologize in an interview with CNN.

"So this was a major breach of trust and I'm really sorry that this happened," Zuckerberg said, adding that the company's "responsibility now is to make sure that this doesn't happen again."
Free Active Directory Assessment
Get Visibility Into Privilege And Service Account Exposure
For a limited time, Attivo Networks is providing free Active Directory Security Assessments to demonstrate how ADAssessor provides unprecedented and continuous visibility to AD vulnerabilities.
Try Our Endpoint Detection Net (EDN) for Free
Free use offer of our Award-winning security solution to prevent attackers from lateral movement, credential theft, and privilege escalation, fast and easy.
ADSecure 90-Day Free Trial
GET PROTECTION AGAINST UNAUTHORIZED ACCESS TO ACTIVE DIRECTORY
Hide and deny access to AD objects
Get alerted on unauthorized queries
Attack details easily viewable in dashboard
Your data remains on-premise
Ready to find out what's lurking in your network?