Facebook malware infects 10,000 users in two days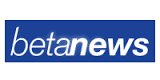 A new malware was spotted by security researchers at Kaspersky Lab, targeting Facebook users. According to the researchers' new report, there have been 10,000 victims in two days.
The malware has two stages: firstly, an unsuspecting victim gets a message from a Facebook friend, saying they had mentioned them in a comment. But when the victim clicks to see the comment, they instead download a bunch of malware, including a Chrome add-on which can take over the victim's Facebook account, once they log back in.
After that, anything is possible, including privacy settings changes, data extraction, and so on. The victim's account is also used to keep spreading the message, as well as gather fraudulent likes and shares. The malware is protecting itself by trying to blacklist antivirus sites.
Free Active Directory Assessment
Get Visibility Into Privilege And Service Account Exposure
For a limited time, Attivo Networks is providing free Active Directory Security Assessments to demonstrate how ADAssessor provides unprecedented and continuous visibility to AD vulnerabilities.
Try Our Endpoint Detection Net (EDN) for Free
Free use offer of our Award-winning security solution to prevent attackers from lateral movement, credential theft, and privilege escalation, fast and easy.
ADSecure 90-Day Free Trial
GET PROTECTION AGAINST UNAUTHORIZED ACCESS TO ACTIVE DIRECTORY
Hide and deny access to AD objects
Get alerted on unauthorized queries
Attack details easily viewable in dashboard
Your data remains on-premise
Ready to find out what's lurking in your network?