Facebook phishing: How to stay safe from new scam that pads URLs with hyphens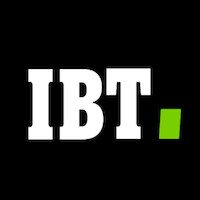 The new phishing attempt by hackers targets smartphone owners most of whom are Facebook users.
If you frequently use the Facebook on your smartphones beware! Researchers have uncovered a new phishing attempt by hackers that targets smartphone owners most of whom are Facebook users.
Security researchers from PhishLabs say the new tactic relies on the vulnerability that mobile browsers have very narrow URL address bars, which prevents users from viewing the entire contents of a link. Taking advantage of this hackers are padding URLs with sub-domains and hyphens, which make links look authentic on mobile devices but in reality will redirect them to dodgy sites.
Free Active Directory Assessment
Get Visibility Into Privilege And Service Account Exposure
For a limited time, Attivo Networks is providing free Active Directory Security Assessments to demonstrate how ADAssessor provides unprecedented and continuous visibility to AD vulnerabilities.
Try Our Endpoint Detection Net (EDN) for Free
Free use offer of our Award-winning security solution to prevent attackers from lateral movement, credential theft, and privilege escalation, fast and easy.
ADSecure 90-Day Free Trial
GET PROTECTION AGAINST UNAUTHORIZED ACCESS TO ACTIVE DIRECTORY
Hide and deny access to AD objects
Get alerted on unauthorized queries
Attack details easily viewable in dashboard
Your data remains on-premise
Ready to find out what's lurking in your network?