Fake Data and Fake Information: A Treasure Trove for Defenders
Reading Time:

< 1

| Published: September 3, 2020 in Attivo News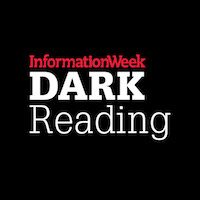 No one wants to believe that fake data can influence them, but evidence of its impact is all around us. Studies have shown that fake news can influence how we vote, what we buy, who we support, and what we do. This can transpire through dedicated misinformation campaigns, deceptively edited videos, and the use of technologies like social media bots and deepfakes, which make it difficult to decipher what is real from what is fake.
However, while the impact that fake information can have is often concerning, it can also be a tool used for good. Today's cybersecurity professionals are using false data to deceive cybercriminals, enabling them to protect networks in new and innovative ways.
Learn more by reading the complete article in Dark Reading by Carolyn Crandall, Attivo Networks Chief Deception Officer.
Free Active Directory Assessment
Get Visibility Into Privilege And Service Account Exposure
For a limited time, Attivo Networks is providing free Active Directory Security Assessments to demonstrate how ADAssessor provides unprecedented and continuous visibility to AD vulnerabilities.
Try Our Endpoint Detection Net (EDN) for Free
Free use offer of our Award-winning security solution to prevent attackers from lateral movement, credential theft, and privilege escalation, fast and easy.
ADSecure 90-Day Free Trial
GET PROTECTION AGAINST UNAUTHORIZED ACCESS TO ACTIVE DIRECTORY
Hide and deny access to AD objects
Get alerted on unauthorized queries
Attack details easily viewable in dashboard
Your data remains on-premise
Ready to find out what's lurking in your network?