Flying Under the Radar: How Hackers Use Protection Strategies for Attack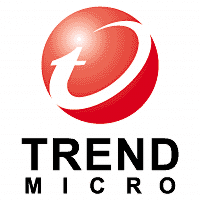 It's a recurring theme in sports movies, war stories and crime stories alike: In order to defeat the enemy, one must think like the enemy.
This approach has been taken – oftentimes quite successfully – in an array of settings, including the cybersecurity realm. Security researchers are constantly working to pinpoint and better understand the techniques used by hackers in an effort to create targeted protections for specific threats. What many don't realize, however, is that there's a similar trend growing on the other side of the fence.
Similar to their white hat counterparts, malicious hackers are always looking to advance their capabilities. Instead of leveraging known system vulnerabilities, though, some attackers are now seeking to use the very protection measures organizations deploy to block malicious activity against them.
Free Active Directory Assessment
Get Visibility Into Privilege And Service Account Exposure
For a limited time, Attivo Networks is providing free Active Directory Security Assessments to demonstrate how ADAssessor provides unprecedented and continuous visibility to AD vulnerabilities.
Try Our Endpoint Detection Net (EDN) for Free
Free use offer of our Award-winning security solution to prevent attackers from lateral movement, credential theft, and privilege escalation, fast and easy.
ADSecure 90-Day Free Trial
GET PROTECTION AGAINST UNAUTHORIZED ACCESS TO ACTIVE DIRECTORY
Hide and deny access to AD objects
Get alerted on unauthorized queries
Attack details easily viewable in dashboard
Your data remains on-premise
Ready to find out what's lurking in your network?