A hacker claims to have stolen credentials to a bunch of US government sites — and he's selling them on the dark web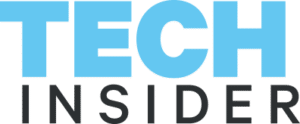 A hacker is selling stolen credentials that purportedly give access to servers of the US Navy, Centers for Disease Control, US Postal Service, and other US government sites.
Listings for the accounts were found recently by Tech Insider on a dark web marketplace called The Real Deal, a popular site many cyber criminals use for buying and selling everything from illegal drugs to zero-day software exploits. It's unclear when the postings were made, since the site offers no dates for when sellers create their listings.
Free Active Directory Assessment
Get Visibility Into Privilege And Service Account Exposure
For a limited time, Attivo Networks is providing free Active Directory Security Assessments to demonstrate how ADAssessor provides unprecedented and continuous visibility to AD vulnerabilities.
Try Our Endpoint Detection Net (EDN) for Free
Free use offer of our Award-winning security solution to prevent attackers from lateral movement, credential theft, and privilege escalation, fast and easy.
ADSecure 90-Day Free Trial
GET PROTECTION AGAINST UNAUTHORIZED ACCESS TO ACTIVE DIRECTORY
Hide and deny access to AD objects
Get alerted on unauthorized queries
Attack details easily viewable in dashboard
Your data remains on-premise
Ready to find out what's lurking in your network?