Hackers Target Unpatched VPNs and Work at Home Staff, CISA Warns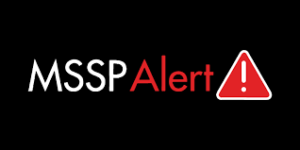 Hackers are targeting unpatched VPNs (virtual private networks), work-at-home staff and remote employees amid coronavirus workforce shifts, the Department of Homeland Security's (DHS) Cybersecurity & Infrastructure Security Agency (CISA) has warned in an alert.
CISA is urging organizations to implement the following six recommendations if considering telework options:
Update VPNs, network infrastructure devices, and devices being used to remote into work environments with the latest software patches and security configurations.
Alert employees to an expected increase in phishing attempts.
Ensure IT security personnel are prepared to ramp up the following remote access cybersecurity tasks: log review, attack detection, and incident response and recovery.
Implement MFA on all VPN connections to increase security. If MFA is not implemented, require teleworkers to use strong passwords.
Ensure IT security personnel test VPN limitations to prepare for mass usage and, if possible, implement modifications, such as rate limiting, to prioritize users that will require higher bandwidths.
Contact CISA to report incidents, phishing, malware, and other cybersecurity concerns.
Read the full article here.
Free Active Directory Assessment
Get Visibility Into Privilege And Service Account Exposure
For a limited time, Attivo Networks is providing free Active Directory Security Assessments to demonstrate how ADAssessor provides unprecedented and continuous visibility to AD vulnerabilities.
Try Our Endpoint Detection Net (EDN) for Free
Free use offer of our Award-winning security solution to prevent attackers from lateral movement, credential theft, and privilege escalation, fast and easy.
ADSecure 90-Day Free Trial
GET PROTECTION AGAINST UNAUTHORIZED ACCESS TO ACTIVE DIRECTORY
Hide and deny access to AD objects
Get alerted on unauthorized queries
Attack details easily viewable in dashboard
Your data remains on-premise
Ready to find out what's lurking in your network?