Hunt for Deep Panda intensifies in trenches of U.S.-China cyberwar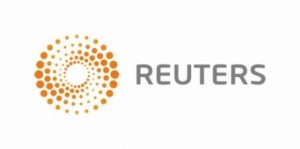 Security researchers have many names for the hacking group that is one of the suspects for the cyberattack on the U.S. government's Office of Personnel Management: PinkPanther, KungFu Kittens, Group 72 and, most famously, Deep Panda. But to Jared Myers and colleagues at cybersecurity company RSA, it is called Shell Crew, and Myers' team is one of the few who has watched it mid-assault — and eventually repulsed it. Read more.
Free Active Directory Assessment
Get Visibility Into Privilege And Service Account Exposure
For a limited time, Attivo Networks is providing free Active Directory Security Assessments to demonstrate how ADAssessor provides unprecedented and continuous visibility to AD vulnerabilities.
Try Our Endpoint Detection Net (EDN) for Free
Free use offer of our Award-winning security solution to prevent attackers from lateral movement, credential theft, and privilege escalation, fast and easy.
ADSecure 90-Day Free Trial
GET PROTECTION AGAINST UNAUTHORIZED ACCESS TO ACTIVE DIRECTORY
Hide and deny access to AD objects
Get alerted on unauthorized queries
Attack details easily viewable in dashboard
Your data remains on-premise
Ready to find out what's lurking in your network?