Investors Bet on Attivo Networks for Deception Technologies
Reading Time:

2

minutes

| Published: May 23, 2017 in Attivo News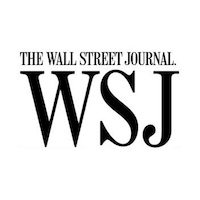 *Requires WSJ Subscription*
The company raised $15 million to thwart hackers with decoys
Investors are betting on technologies that will help companies protect themselves after an attacker has infiltrated their networks.
Attivo Networks said Wednesday it has raised $15 million in funding for deception technologies. The technology distracts hackers with decoys and tracks the techniques the attackers attempt to circumvent them, providing security teams useful information about a hacker's playbook.
The funding comes as Research and Markets predicts the deception technology market is expected to reach $2.59 billion by 2025.
The company has been adding customers across financial, health care, technology, energy and retail markets. The new funding will help the company as it expands to include more government clients.
Attivo Networks Chief Executive Tushar Kothari said deception allows companies to "turn the tables" on the hackers. He believes it will become a de facto level of security for enterprise networks in two to three years. Mr. Kothari said the company's customers include a mix of Fortune 500 companies and those with less-sophisticated cybersecurity. "They find deception as the ideal technology to close the gap," he said. Attivo is operating in a competitive market that includes the likes of Israel's Illusive Networks, which also has products that plant false information about a given network to trick hackers.
Trident Capital Cybersecurity Managing Director Alberto Yepez said the firm decided to invest in Attivo because of the firm's customers. He also said the firm was impressed by Attivo's approach, which allows it to protect both IT networks and industrial control systems.
DJ Goldsworthy, director of security operations and threat management at Aflac Inc., said the company became an Attivo customer about a year and a half ago. He said the company takes the "assumed breach perspective" and always operates as if hackers can find their way into its environment. He said the company isn't aware of any situations where Attivo's technology distracted a hacker in the company's networks. However, he said a third-party red team ran a test on the company's security measures. One of the testers started hacking one of the decoy systems without realizing it was a decoy. "It was the first thing to catch them," he said.
The company declined to disclose the valuation for the Series B round. Investors included Omidyar Technology Ventures, Bain Capital Ventures, Trident Capital Cybersecurity and Macnica Ventures.
By: CAT ZAKRZEWSKI
May 10, 2017 7:30 a.m. ET
Continue reading: Fortune, Dark Reading, Axios Pro Rata
Free Active Directory Assessment
Get Visibility Into Privilege And Service Account Exposure
For a limited time, Attivo Networks is providing free Active Directory Security Assessments to demonstrate how ADAssessor provides unprecedented and continuous visibility to AD vulnerabilities.
Try Our Endpoint Detection Net (EDN) for Free
Free use offer of our Award-winning security solution to prevent attackers from lateral movement, credential theft, and privilege escalation, fast and easy.
ADSecure 90-Day Free Trial
GET PROTECTION AGAINST UNAUTHORIZED ACCESS TO ACTIVE DIRECTORY
Hide and deny access to AD objects
Get alerted on unauthorized queries
Attack details easily viewable in dashboard
Your data remains on-premise
Ready to find out what's lurking in your network?