Kimpton Hotels investigates potential payment card breach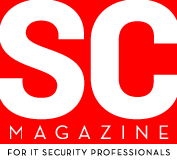 Boutique hotel chain, Kimpton Hotels is investigating a potential payment card breach at several of its locations across the U.S.
The hotel chain said it had been made aware of unauthorized charges occurring on cards that were previously used legitimately at Kimpton properties, according to a July 26 press release.
Upon learning of the incident, Kimpton launched an investigation and engaged a security firm to provide support. It is unclear if point-of-sale malware was used or the the source and the extent of the incident.
Free Active Directory Assessment
Get Visibility Into Privilege And Service Account Exposure
For a limited time, Attivo Networks is providing free Active Directory Security Assessments to demonstrate how ADAssessor provides unprecedented and continuous visibility to AD vulnerabilities.
Try Our Endpoint Detection Net (EDN) for Free
Free use offer of our Award-winning security solution to prevent attackers from lateral movement, credential theft, and privilege escalation, fast and easy.
ADSecure 90-Day Free Trial
GET PROTECTION AGAINST UNAUTHORIZED ACCESS TO ACTIVE DIRECTORY
Hide and deny access to AD objects
Get alerted on unauthorized queries
Attack details easily viewable in dashboard
Your data remains on-premise
Ready to find out what's lurking in your network?