Reading Time:

< 1

| Published: July 16, 2020 in Attivo News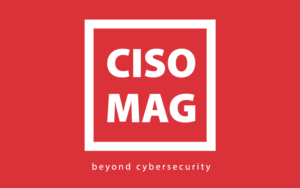 Know Thy Enemy: Why Company-Centric Threat Intelligence is a Critical Element of Cybersecurity
Today's defenders can have reams of information and log data available to them, with databases chronicling known threats and attack patterns. Unfortunately, the information available in these databases is most effective against documented threats or those with extremely well-established baselines. If an attacker does something different — especially when targeting a specific company, segment, or vertical—the information in these databases is often no longer sufficient or reliable.
The sheer volume of available attack data can also be daunting, and while some may believe that more data is better, the truth is that concise and more precise information is what is really needed. Swiftly gathering and correlating company-centric threat intelligence has become an increasingly important aspect of cybersecurity and can make the difference between a small infection, outbreak, or breach.
Putting Defenders in a Position to Gather Better Intelligence
When it comes to collecting highly specific adversary intelligence, deception technology has proven to be a pivotal asset to companies seeking to stop, eradicate, and prevent the successful return of attackers.
Read the full article by Carolyn Crandall in CISO Mag. here.
Free Active Directory Assessment
Get Visibility Into Privilege And Service Account Exposure
For a limited time, Attivo Networks is providing free Active Directory Security Assessments to demonstrate how ADAssessor provides unprecedented and continuous visibility to AD vulnerabilities.
Try Our Endpoint Detection Net (EDN) for Free
Free use offer of our Award-winning security solution to prevent attackers from lateral movement, credential theft, and privilege escalation, fast and easy.
ADSecure 90-Day Free Trial
GET PROTECTION AGAINST UNAUTHORIZED ACCESS TO ACTIVE DIRECTORY
Hide and deny access to AD objects
Get alerted on unauthorized queries
Attack details easily viewable in dashboard
Your data remains on-premise
Ready to find out what's lurking in your network?