LG hit by WannaCry malware, systems shut down for two days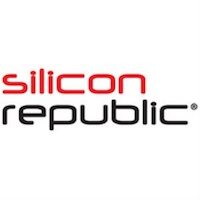 WannaCry is causing havoc yet again, with LG its latest victim.
The WannaCry malware dominated headlines earlier this summer, as it infected more than 300,000 Windows systems and disabled numerous networks.
It had the potential to wreak havoc and expose the data of thousands of private citizens and organisations, but was thwarted almost accidentally last May by Devon infosec expert Marcus Hutchins.
At the time, Hutchins warned that the story of WannaCry was not close to an end. "This is not over. The attackers will realise how we stopped it, they'll change the code and then they'll start again. Enable Windows Update, update and then reboot."
Free Active Directory Assessment
Get Visibility Into Privilege And Service Account Exposure
For a limited time, Attivo Networks is providing free Active Directory Security Assessments to demonstrate how ADAssessor provides unprecedented and continuous visibility to AD vulnerabilities.
Try Our Endpoint Detection Net (EDN) for Free
Free use offer of our Award-winning security solution to prevent attackers from lateral movement, credential theft, and privilege escalation, fast and easy.
ADSecure 90-Day Free Trial
GET PROTECTION AGAINST UNAUTHORIZED ACCESS TO ACTIVE DIRECTORY
Hide and deny access to AD objects
Get alerted on unauthorized queries
Attack details easily viewable in dashboard
Your data remains on-premise
Ready to find out what's lurking in your network?