LizardStresser IoT botnet launches 400Gbps DDoS attack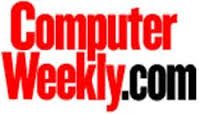 By targeting internet of things (IoT) devices using default passwords, the botnet has grown large enough to launch a 400 gigabits per second(Gbps) attack without any form of amplification.
The attackers simply used the cumulative bandwidth available to the IoT devices they have infected with the LizardStresser malware.
The malware was created by the Lizard Squad DDoS group, which published its source code in early 2015, enabling other aspiring DDoS attackers to build their own botnets.
Free Active Directory Assessment
Get Visibility Into Privilege And Service Account Exposure
For a limited time, Attivo Networks is providing free Active Directory Security Assessments to demonstrate how ADAssessor provides unprecedented and continuous visibility to AD vulnerabilities.
Try Our Endpoint Detection Net (EDN) for Free
Free use offer of our Award-winning security solution to prevent attackers from lateral movement, credential theft, and privilege escalation, fast and easy.
ADSecure 90-Day Free Trial
GET PROTECTION AGAINST UNAUTHORIZED ACCESS TO ACTIVE DIRECTORY
Hide and deny access to AD objects
Get alerted on unauthorized queries
Attack details easily viewable in dashboard
Your data remains on-premise
Ready to find out what's lurking in your network?