Marc Feghali of Attivo Networks Featured as Panelist At Cyber Security Summit
Reading Time:

2

minutes

| Published: April 5, 2016 in Press Release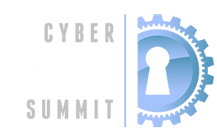 Industry Leaders to Discuss IoT Security Challenges and Solutions
Fremont, CA., April 5, 2016— Attivo Networks®, the award-winning leader in deception for cyber security threat detection, today announced that VP of Product Development, Marc Feghali will participate as a panelist in a discussion centered on the challenges and solutions of securing the Internet of Things at the Cyber Security Summit this week. The panel, "Protecting the Enterprise from the Growing Risk of Security Breaches as it Relates to the Internet of Things", will take place from 10:30AM to 11:15AM on Wednesday, April 6 at the Ritz-Carlton Hotel in Buckhead, Atlanta.
The panel will address the growing fear associated with securely managing an exponentially increasing number of connected, automated devices that communicate over the internet. According to updated market research forecasts, the installed base of active wireless connected devices will reach nearly 6.5 billion in 2016, up 30% from 2015. This number of devices is expected to increase to an estimated forecast of 40 billion devices by 2020.
Feghali is a co-founder of Attivo networks and has over 20 years of product management and marketing experience in high technology. At Attivo, he is responsible for creating the product roadmap and technical customer engagement and programs. Prior to joining Attivo, Marc held product management and marketing leadership roles at Cisco Systems, Echelon, 3Com, and Compaq. Attivo Networks uses deception-based technology to detect inside the network threats for organizations across all major industries including many Fortune 500 companies. The Attivo Deception Platform is currently being used to protect user networks, data centers, and industrial control critical infrastructure by a number of clients.
Led by moderator Fred Wright, Associate Lab Director & Principal Researcher for the Cyber Technology & Information Security Lab at Georgia Tech Research Institute, the panel will look at how to improve IOT security in the face of the constantly growing threat landscape of organized cyber criminals.
In addition to Feghali, other panelists will include Jonathan Anderseon, Chief Technology Officer for Intel Security, Mark Berry, Senior Vice President, SaaS Operations & IT Security for Paymetric, Joe Doetzel, Head of Cyber Security for ABB Enterprise, and John Knies, CISO for CenturyLink.
About Attivo Networks
Attivo Networks® is the leader in dynamic deception technology, which in real-time detects intrusions inside the network, data center, cloud, and SCADA environments before the data is breached. Leveraging high-interaction deception techniques, the Attivo BOTsink® Solution lures BOTs and APTs to reveal themselves, without generating false positives. Designed for efficiency, there are no dependencies on signatures, database lookup or heavy computation to detect and defend against cyber threats. Attivo solutions capture full forensics and provide the threat intelligence to shut down current and protect against future attacks. attivonetworks.sentinelone.com
Follow Attivo Networks: Twitter and Linked In
CONTACT:
Gary Thompson
Clarity Communications
415-963-4082 ext. 101
gthompson@claritycommunications.us
Free Active Directory Assessment
Get Visibility Into Privilege And Service Account Exposure
For a limited time, Attivo Networks is providing free Active Directory Security Assessments to demonstrate how ADAssessor provides unprecedented and continuous visibility to AD vulnerabilities.
Try Our Endpoint Detection Net (EDN) for Free
Free use offer of our Award-winning security solution to prevent attackers from lateral movement, credential theft, and privilege escalation, fast and easy.
ADSecure 90-Day Free Trial
GET PROTECTION AGAINST UNAUTHORIZED ACCESS TO ACTIVE DIRECTORY
Hide and deny access to AD objects
Get alerted on unauthorized queries
Attack details easily viewable in dashboard
Your data remains on-premise
Ready to find out what's lurking in your network?