U.K. Proposes to Fine Marriott $124M Due to Data Breach; Company Will Fight Move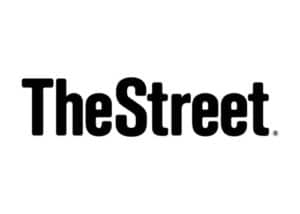 Marriott International (MAR – Get Report) said Monday that a U.K. agency proposed to fine the hotel operator nearly $124 million (99.2 million pounds) because of a customer-data breach at its Starwood unit.
The Bethesda, Md., company, which disclosed the hack last November, said it would contest the fine proposed by the U.K. Information Commissioner's Office.
"Marriott has been cooperating with the ICO throughout its investigation into the incident, which involved a criminal attack against the Starwood guest reservation database," President and CEO Arne Sorenson said in a statement.
The company had said in November that the breach exposed information on some 500 million people who made reservations at Starwood properties. A company update in March said records for no more than 383 million guests were involved in the incident.
The U.K. office calls itself an "independent authority set up to uphold information rights in the public interest, promoting openness by public bodies and data privacy for individuals."
Marriott shares were off 1.4% at $139.32.
Free Active Directory Assessment
Get Visibility Into Privilege And Service Account Exposure
For a limited time, Attivo Networks is providing free Active Directory Security Assessments to demonstrate how ADAssessor provides unprecedented and continuous visibility to AD vulnerabilities.
Try Our Endpoint Detection Net (EDN) for Free
Free use offer of our Award-winning security solution to prevent attackers from lateral movement, credential theft, and privilege escalation, fast and easy.
ADSecure 90-Day Free Trial
GET PROTECTION AGAINST UNAUTHORIZED ACCESS TO ACTIVE DIRECTORY
Hide and deny access to AD objects
Get alerted on unauthorized queries
Attack details easily viewable in dashboard
Your data remains on-premise
Ready to find out what's lurking in your network?