Massachusetts General Hospital data breach affects 4.3K patients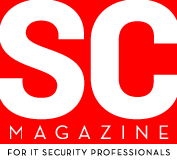 Fingers are pointing at a third-party vendor as the culpable party behind the exposure of personally identifiable information of 4,300 patients of Massachusetts General Hospital (MGH).
On Feb. 8, an unauthorized individual accessed the network of Patterson Dental Supply, a division of Patterson Companies, a Saint Paul, Minn.-based medical supplies conglomerate, which services MGH with the software used in managing dental practice information.
The purloined data included patients' names, dates of birth, Social Security numbers and, in some cases, the particulars of dental appointments.
Free Active Directory Assessment
Get Visibility Into Privilege And Service Account Exposure
For a limited time, Attivo Networks is providing free Active Directory Security Assessments to demonstrate how ADAssessor provides unprecedented and continuous visibility to AD vulnerabilities.
Try Our Endpoint Detection Net (EDN) for Free
Free use offer of our Award-winning security solution to prevent attackers from lateral movement, credential theft, and privilege escalation, fast and easy.
ADSecure 90-Day Free Trial
GET PROTECTION AGAINST UNAUTHORIZED ACCESS TO ACTIVE DIRECTORY
Hide and deny access to AD objects
Get alerted on unauthorized queries
Attack details easily viewable in dashboard
Your data remains on-premise
Ready to find out what's lurking in your network?