How agencies can mitigate the impact of inevitable cyber breaches
Reading Time:

< 1

| Published: February 22, 2019 in Attivo News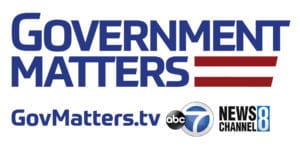 One of the Office of Management and Budget's goals for FY19 is to standardize cybersecurity capabilities and practices across the federal government. However, deciding which of these capabilities need to be deployed is a challenge. Tony Cole, chief technology officer at Attivo Networks, says that there are multiple obstacles to maintaining continuous diagnostics and mitigation at government agencies.
"The cultural problem is real, and it is problematic, but It is also a policy thing in the way a program gets structured. When you look at any large program that comes out, they have to put a program together where the acquisition is completed under acquisition policies. Part of the challenge is sometimes you aren't looking at new and innovative technologies you can bring in," Cole said.
Free Active Directory Assessment
Get Visibility Into Privilege And Service Account Exposure
For a limited time, Attivo Networks is providing free Active Directory Security Assessments to demonstrate how ADAssessor provides unprecedented and continuous visibility to AD vulnerabilities.
Try Our Endpoint Detection Net (EDN) for Free
Free use offer of our Award-winning security solution to prevent attackers from lateral movement, credential theft, and privilege escalation, fast and easy.
ADSecure 90-Day Free Trial
GET PROTECTION AGAINST UNAUTHORIZED ACCESS TO ACTIVE DIRECTORY
Hide and deny access to AD objects
Get alerted on unauthorized queries
Attack details easily viewable in dashboard
Your data remains on-premise
Ready to find out what's lurking in your network?