Attivo Networks® showcases need for deception technology as global cyber warfare heats up
Reading Time:

2

minutes

| Published: June 20, 2018 in Attivo News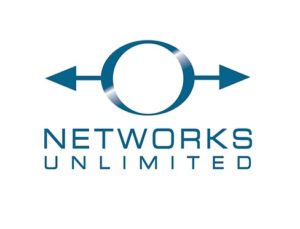 During mid-April, the National Cyber Security Centre (NCSC) in the United Kingdom presented detailed plans to government departments about the priority areas where the NCSC will work with the government, industry and law enforcement to improve the cyber resilience of the UK's most important systems.
This is part of a drive by the UK and its international partners to push back against state and criminal cyber aggression to help make the UK digital arena significantly safer. Recently, in an unprecedented joint statement with the American government, the NCSC publicly exposed an extensive and sustained Russian campaign of intrusions into the internet infrastructure of both countries[1]…
Against this background, Jacobsz points out the necessity of adopting a new approach in today's cybersecurity defence strategies, noting that Attivo Networks, a leader in deception solutions for cybersecurity defence, offers another, very different layer of protection in the form of 'deception technology'. Networks Unlimited is an African value-added technology distributor of Attivo Networks.
Advanced deception technology platforms allow network operators to exercise deception-based detection through every layer of the network stack, enabling efficient detection early in the attack lifecycle. Deception solutions use decoys, bait, and lures to deceive attackers into revealing themselves, closing the 'detection gap' and empowering organisations to implement an active defence strategy and accelerate incident response.
"The ThreatDefend Deception and Response Platform from Attivo Networks is based on six pillars, which include visibility, real-time detection, malware and phishing analysis, forensic reporting, incident handling, and response. The platform provides a 'hall of mirrors' environment that is baited with lures and traps designed to attract and detect attackers in real-time, actively engaging with them so that their movements and actions can be safely analysed, and evidence-based alerts raised.
"In this way, the art of deception becomes a weapon in your arsenal against cyber criminals," Jacobsz concludes.
Free Active Directory Assessment
Get Visibility Into Privilege And Service Account Exposure
For a limited time, Attivo Networks is providing free Active Directory Security Assessments to demonstrate how ADAssessor provides unprecedented and continuous visibility to AD vulnerabilities.
Try Our Endpoint Detection Net (EDN) for Free
Free use offer of our Award-winning security solution to prevent attackers from lateral movement, credential theft, and privilege escalation, fast and easy.
ADSecure 90-Day Free Trial
GET PROTECTION AGAINST UNAUTHORIZED ACCESS TO ACTIVE DIRECTORY
Hide and deny access to AD objects
Get alerted on unauthorized queries
Attack details easily viewable in dashboard
Your data remains on-premise
Ready to find out what's lurking in your network?