Next-Gen Cybersecurity Is All About Behavior Recognition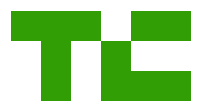 In the wake of devastating personal information leaks, like Target's back in 2014 affecting more than 70 million customers and the more recent Ashley Madison data breach, concerns over cybersecurity are at an all-time high.
Financial advisers overwhelmingly cite cybersecurity as their number-one concern, with business owners and everyday consumers sharing in those worries. Read More.
Free Active Directory Assessment
Get Visibility Into Privilege And Service Account Exposure
For a limited time, Attivo Networks is providing free Active Directory Security Assessments to demonstrate how ADAssessor provides unprecedented and continuous visibility to AD vulnerabilities.
Try Our Endpoint Detection Net (EDN) for Free
Free use offer of our Award-winning security solution to prevent attackers from lateral movement, credential theft, and privilege escalation, fast and easy.
ADSecure 90-Day Free Trial
GET PROTECTION AGAINST UNAUTHORIZED ACCESS TO ACTIVE DIRECTORY
Hide and deny access to AD objects
Get alerted on unauthorized queries
Attack details easily viewable in dashboard
Your data remains on-premise
Ready to find out what's lurking in your network?