NotPetya Attack Costs Big Companies Millions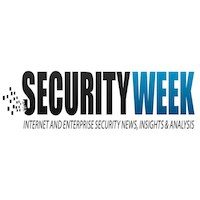 Some of the big companies hit by the NotPetya malware in late June have reported losing hundreds of millions of dollars due to the cyberattack.
The NotPetya malware outbreak affected tens of thousands of systems in more than 65 countries, including ones belonging to major organizations such as Rosneft, AP Moller-Maersk, Merck, FedEx, Mondelez International, Nuance Communications, Reckitt Benckiser and Saint-Gobain. Many of the victims were located in Ukraine, the home of a tax software firm whose product was used as the main attack vector.
Researchers initially believed NotPetya (aka PetrWrap, exPetr, GoldenEye and Diskcoder.C) was a piece of ransomware, similar to WannaCry. However, a closer analysis revealed that it was actually a wiper and it was unlikely that victims could recover their files, even if they paid the ransom.
Free Active Directory Assessment
Get Visibility Into Privilege And Service Account Exposure
For a limited time, Attivo Networks is providing free Active Directory Security Assessments to demonstrate how ADAssessor provides unprecedented and continuous visibility to AD vulnerabilities.
Try Our Endpoint Detection Net (EDN) for Free
Free use offer of our Award-winning security solution to prevent attackers from lateral movement, credential theft, and privilege escalation, fast and easy.
ADSecure 90-Day Free Trial
GET PROTECTION AGAINST UNAUTHORIZED ACCESS TO ACTIVE DIRECTORY
Hide and deny access to AD objects
Get alerted on unauthorized queries
Attack details easily viewable in dashboard
Your data remains on-premise
Ready to find out what's lurking in your network?