Attivo Networks Honors its Global Partners in Cybersecurity Innovation with its Annual Excellence Awards 
Reading Time:

3

minutes

| Published: February 17, 2022 in Press Release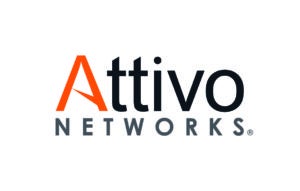 FREMONT, Calif. – Feb. 17, 2022 – Attivo Networks®, the experts in identity security and lateral movement attack prevention, today announced recipients of its second annual Excellence Awards, which recognize global partners delivering innovative, effective, and comprehensive cybersecurity solutions for their customers. Culminating in seven categories, the partner Excellence Awards recognize Attivo Networks' international partners in Latin America (LATAM), Middle East, Turkey, and Africa (META), Asia-Pacific (APAC), Australia and New Zealand (ANZ), India, North America, and the United Kingdom (UK).
"We're proud to honor our Excellence Award winners for their collaboration with the Attivo Networks Partner Program and dedication to providing their customers with innovative cybersecurity solutions," said Sarah Ashburn, SVP, sales and customer success, Attivo Networks. "In 2021, Attivo Networks experienced tremendous channel growth, increasing our partner network, the pipeline generated through partners, and overall partner conversion rate. This growth was driven in large part by this year's winners. We're looking forward to continuing to grow together in 2022."
"Partner of the Year" Winners
"Growth Partner of the Year" Winner
"Active Directory Partner of the Year" Winners
"Active Directory Engineer of the Year" Winners
"Cyber Deception Engineer of the Year" Winners
"Cyber Deception Architect of the Year" Winners
"Distributor of the Year" Winner
The winners were selected based on performance results, new customer acquisition, relationship engagement, revenue growth, contributions to deal expansion, and prospecting momentum. Honorees were chosen from a set of more than 300 partnerships worldwide.
More information on Attivo Networks Partner Program can be found here: https://www.attivonetworks.com/join-the-attivo-partner-program/.
About Attivo Networks
Attivo Networks®, the experts in identity security and lateral movement attack prevention, delivers a superior defense for countering threat activity. Through cyber visibility programs, deception, and conditional access tactics, the Attivo ThreatDefend® Platform offers a customer-proven, scalable solution for denying, detecting, and derailing attackers and reducing attack surfaces without relying on signatures. The portfolio provides patented innovative defenses at critical points of attack, including at endpoints, in Active Directory, in the cloud, and across the entire network by preventing and misdirecting attack activity. Forensics, automated attack analysis, and third-party integrations streamline incident response. Deception as a defense strategy continues to grow and is an integral part of NIST Special Publications and MITRE® Shield, and its capabilities tightly align to the MITRE Engage™ Framework. Attivo has won over 180 awards for its technology innovation and leadership. attivonetworks.sentinelone.com
Free Active Directory Assessment
Get Visibility Into Privilege And Service Account Exposure
For a limited time, Attivo Networks is providing free Active Directory Security Assessments to demonstrate how ADAssessor provides unprecedented and continuous visibility to AD vulnerabilities.
Try Our Endpoint Detection Net (EDN) for Free
Free use offer of our Award-winning security solution to prevent attackers from lateral movement, credential theft, and privilege escalation, fast and easy.
ADSecure 90-Day Free Trial
GET PROTECTION AGAINST UNAUTHORIZED ACCESS TO ACTIVE DIRECTORY
Hide and deny access to AD objects
Get alerted on unauthorized queries
Attack details easily viewable in dashboard
Your data remains on-premise
Ready to find out what's lurking in your network?